REVENGE TOUR
Stevenson softball looks to power through and not let last year's devastating finish haunt the Mustangs 
Last season's untimely end for Stevenson softball  left the players enraged and asking themselves how such an end was even possible.  
That was 2022. This is 2023. The Mustangs have shifted their focus to the season ahead, determined to not let last year's devastation occur again.  
2022's End 
The team still remembers how it happened.  
After defeating Eastern University and falling to Messiah University in day one of the Mid-Atlantic Conference tournament, a rainout the next day forced a bylaw rainout situation for the remainder of the tournament. This allowed the higher seeds, undefeated Lebanon Valley and Messiah, to play for the championship and forced the other remaining teams, all with one loss, out of the postseason picture.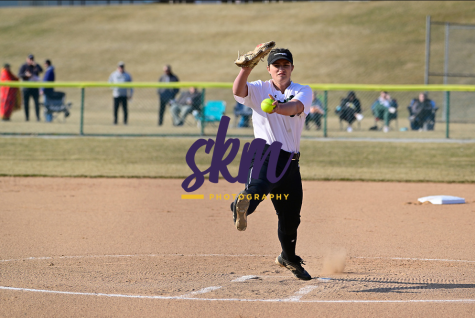 Stevenson was one of those teams, and the Mustangs learned of their untimely elimination over social media before the league had a chance to notify them personally.  Fifth-year pitcher Jillian Haines said that day has had a lasting impact on the team. Never again, she vowed. 
'We have not forgotten about that," Haines said, a hint of frustration in her voice. "We have not forgotten that frustration from seeing [the rebracketing] on social media. We are coming back driven to be on top and make sure that, rain or shine, we will be on top for that scenario." 
Fifth-year pitcher Marissa Heuer echoed off Haines, admitting that she and the team accepts responsibility for losing that one game to Messiah, resulting in their untimely elimination. She wants her teammates to intensify their aggressiveness and focus this season and play every game like it could be their last of the season.  
"Every play counts, every inning counts, every at-bat and situation counts," said Heuer, a 2022 All-MAC First Team selection. "You have to give it your all because you just don't know what can happen." 
Though the sting may still be with the players, seventh year coach Julia Culotta has put it behind her, and she expects her team to do the same.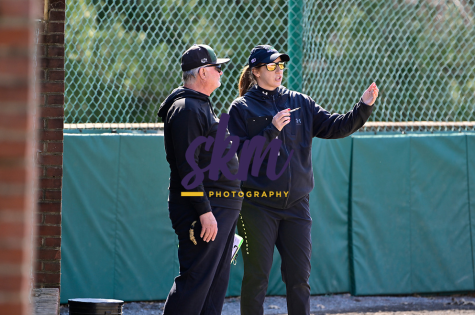 "We can't control it, and we just can't think about it," Culotta said. "We want to be a perennial playoff team, a MAC conference championship team, an NCAA team. That is where we are looking [with 2022 behind us]." 
Culotta's hopes for a big 2023 season got off to a good start on Wednesday after the Mustangs swept their opening doubleheader vs. Notre Dame of Maryland, winning 30-0 and 7-2. They totaled 35 hits in the two games combined. 
Leading The Way 
A big part of the excitement around the 2023 season has to do with the return of three fifth-year graduate students, all of whom have been pivotal pieces to the Mustangs' success in recent years. That list includes: 
Haines (.404 BA, 4 HR, 16 RBI in 2022)  
Heuer (13-5, 2.01 ERA, 1.10 WHIP, 2 no-hitters in 2022) 
Megan Hamp, first base (.387 BA, 2 HR, 25 RBI in 2022) 
Haines, an aspiring sports psychologist from right around the corner in Finksburg, Maryland, is making it her mission to give one more season towards winning a MAC championship.  
"I had a mentality of 'I'm not done,'" Haines said. "I had a little more juice still left in my body to get that ring, to end with an actual good note. That really brought me energy to come back as a stronger player than the last four years that I have been here. I just want to go all out completely."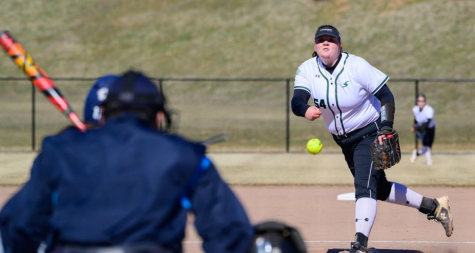 Heuer, who transferred to Stevenson from CCBC Catonsville prior to her junior season, saw her fifth year as an opportunity to extend her education as a communication studies major and to do more damage on the mound for Stevenson softball. She talked with family, friends and coaches and prayed about her decision. In the end, she decided to come back and earn a master's degree while playing softball. 
"Like Jill, I said 'I think I got another year in me to pitch and be on this team," Heuer said. "This is an opportunity that I could not miss.' 
"It has been great being back getting my master's and saying 'yeah, this is worth it,'" Heuer continued.  
The impact that they have left on the program has not gone unnoticed. 
"Looking at them and seeing how hard they work and how so many people look up to them, you do not want to let them down," junior outfielder Maddie Bosley said. "You see how motivated they are, and you want to keep that going with yourself and everyone else. I am happy that they are back." 
Another standout veteran that has been positively praised throughout her career as a Mustang is senior infielder Kat Perea. For the past several years, Perea, a lifetime .313 hitter, has been a staple as the leadoff hitter for Culotta. She has also helped lead the infield with fellow senior and shortstop Jordan Fangman, along with Hamp and junior third baseman McKenzie Tolber.  
Perea said she has established deep trust in her fellow infielders, specifically this core four that she has been a part of for so long. As for a fifth season, she said she would love to, but it is highly unlikely as she plans on pursuing law school after graduation. 
"We have a great bond for the years that we have played together," Perea said, "so it is really sad to think about us not playing together next year. I know I can trust my infield and this year, I know we want to build a greater bond so the pitchers know that they can trust us behind them."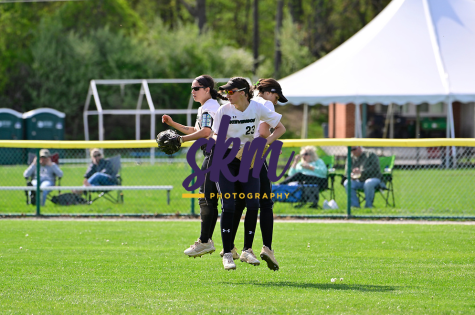 An Intimidating Outfield Trio 
The same outfield trio that combined to hit .310 last season returns this season, with sophomores Rebecca Henry and Liz Russo covering the corners and Bosley in centerfield. 
Henry, who picked up 2 RBIs in her season debut on Wednesday, admits that she did not expect a lot of playing time last season, but she went on cruise control once she realized that Culotta was going to write her name in the lineup every game.  
"Last year, I went in with no expectations," Henry said. "It was really great to contribute to the team [as much as I did]."  
Henry's pinnacle moment was a game-winning sacrifice fly vs. Susquehanna on March 16, 2022, while in Myrtle Beach, South Carolina. She went on to bat .324 in 35 games. 
"The best thing for me is playing selflessly," Henry continued. "Knowing my shortstop's range, knowing my third baseman's range, and knowing how [Maddie Bosely] plays helped me understand what fly balls I can get and what fly balls they can get." 
Russo, who hails from Middle Village, New York, credited her time with her fellow outfielders, players like then-senior Jessica Alicea, as a boost in her development as a contributor. She also recalled the thrill of her first career hit as a confidence booster and a moment she will never forget.  
"[Jessica Alicea] really showed the ropes and what it means to be a collegiate outfielder," Russo said. "When also looking up to Maddie Bosley and even playing alongside Rebecca, just watching them play and growing every game alongside them was big.  
"I was so beyond grateful for the opportunity and to show what I got out there."  
Bosley batted .254 last season alongside 3 home runs and 12 RBIs. Though she is unhappy about her offensive performance from last season, she expects 2023 to be a big turnaround season where she returns to being an All-MAC Commonwealth first- team selection just like her first year. So far, it is off to a good start as she went 4-for-8 with 2 RBIs on Wednesday.  
"I feel like in my sophomore year, I fell a little bit," Bosley said about her 2022 season. "But that's OK. There is nothing wrong with having an 'eh' year coming out of freshman year. It definitely pushes me to do better because I know I can do better. I think we should expect good things this year!"  
Bosley added that she will look to be more aggressive at the plate.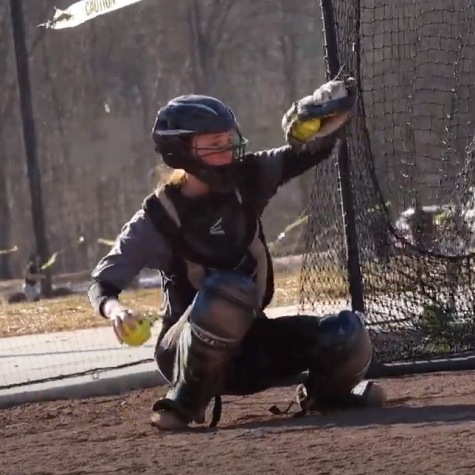 Brick Walls 
Every softball team prides itself in having good catchers at work behind home plate. The Mustangs feel fortunate to have sophomores Maddie Buher and Rivers Edwards returning for their second seasons as the catching duo. They will see the majority of opportunities behind the plate, and first-year utility player Katie Dainton will fill in when necessary. 
Buher and Edwards have been praised specifically for their defensive prowess. Both are described to have increased strength in their throwing arms, the ability to block pitches in the dirt, and good pitch framing. 
With catching comes leadership skills, and Heuer says that these two have developed great leadership skills since last season. 
"They have really stepped it up in their leadership," Heuer said. "You can see how their arms have grown in strength and their minds have grown when it comes to being softball smart. They know how to work their position." 
Haines said that Buher and Edwards give them confidence as pitchers.  
"They trust us to throw whatever we need to, so we make sure we get the outcome we want," Haines said. "They have a voice and that is their strongest suite that they have is being a leader." 
A pitcher-catcher relationship is one of the most important relationships in softball, and when that relationship falters, the team morale follows right behind it. Buher, a lifetime catcher, agrees. 
"Rivers and I have been catching all of our lives, so we know how to work with pitchers and a team," Buher said. "The most important in softball and baseball is the [pitcher and catcher] battery. Without that, you have nothing.  
"You can have great hitters but if you do not have great pitching and catching, then there is really nothing you can do," Buher added. "That [relationship] is something I strive for with every team I play for." 
 A Bright Future 
As a highly contributing veteran class starts to make its way out of the program in the next year or two, this year's wave of first-year players leaves Culotta with confidence for a bright future. Their early contributions have not gone unnoticed by the rest of the Stevenson team. 
Russo said that none of the first-year players look like first-year players at all. 
"I'm really confident in every first-year player that we have," Russo said. "They are hard workers, and it shows on the field. You would not look at any of them and say 'oh, it is their first year' because they have molded so well."  
The team is particularly excited about the rise of Dainton. A first-year utility player and Mays Landing, New Jersey native, Dainton, who had a perfect 6-for-6 on Play Day last October including a walk-off RBI single in Game 2, has been praised for versatility on defense. She has experience in the outfield and middle infield, and can also catch when asked to, — hence why she is a utility player. Thanks to her fiery personality and aggressive style of play, she has been described by her teammates as a firecracker. 
As Dainton embarks on her college career, she says that the team has made her feel every bit of welcome to the program. 
"There is not a girl on the team who is a bad example at all," Dainton said. "Honestly after [Play Day] I was kind of nervous that I would not be able to reach that level of play again. But through talking with my teammates and being around their positive energy I'm more confident in my abilities and I hope to build off of that and contribute to the team. But I wouldn't have done that without them and the coaching staff." 
Besides Dainton, top first-year players include: 
Ky Vaughn, who adds another arm to the pitching rotation 
Rebecca Maiorano, a power-hitting left-handed bat 
Sierra Williams, another power bat option, and  
Tessa Boswell, an outfielder with a strong throwing arm. 
Owings Mills East 
Athletic teams at Stevenson have slowly started to migrate to Owings Mills East this year. Six teams have landed on the 117-acre athletic and recreational expansion on Garrison Forest Road. 
Softball is one of them. Their doubleheader sweep of Notre Dame of Maryland was their debut at their new home. They have their own softball field right next to the entrance to Owings Mills East with bullpens and dugouts, and lights and batting cages are on the way soon. 
The Mustangs are excited to have their own field that they can call home.  
"The only way I can really describe [having East] is it is an honor," Henry said. "We are all really excited to see when it is all done, for our ribbon cutting ceremony, and finally being able to play on it and call it our own." 
Perea said: "People can come to our school and say 'wow, this is Stevenson! They have some nice facilities!'" 
The coach is equally excited. 
"It's ours," Culotta simply said. "We have to take ownership of it, and we need to make it ours. We have to be the people that know it the best. It needs to be our advantage [over opponents who are unfamiliar with East]."  
For over a decade, Stevenson softball called the Jewish Community Center in Owings Mills, Maryland their home. The structure of the softball field as its very own stadium with stadium-like bleachers resonated well with the Mustangs during their time there.  Members of the JCC would often pour out of their facilities and blend with the Stevenson crowd to support the Mustangs on gamedays at home. 
This will be the team's first season away from the JCC and while they are excited for Owings Mills East, the team will still miss the JCC.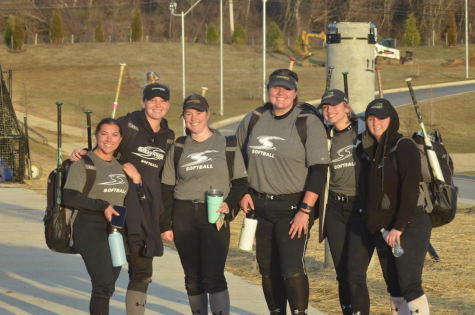 Perea is thankful for all the memories she made on the JCC's softball field. 
"Even though it was not Stevenson's field, it treated us well," Perea said. "That was home and now we have a new home, but I am always thankful for the JCC."  
For Russo, the JCC has more of a personal meaning to her. 
"The JCC will always hold a special place in my heart," Russo said. "It was the field that I had my first collegiate season on, the first time where I ever had a walk-up song going out [to the batter's box]. I had so many great memories on that field, but I am ready for the new legacy that East will hold."  
Russo's walk-up song is Rupert Holmes' "Escape," better known as "the Pina Colada song." 
Owings Mills East has left a great first impression on the young guns with first-year players like Williams being thrust into Owings Mills East in just her first season as a Mustang. 
"I like how we are on the top of the hill," Williams said. "We are like the queens of the castle. The entire East campus is really nice." 
Here is a video, courtesy of the team's Instagram @stevensonsoftball , of the Mustangs stepping foot on their new field for the first time last fall. https://www.instagram.com/reel/Ci3YgPfjejc/?utm_source=ig_web_copy_link
Moving Forward 
Stevenson's veterans summarized their hopes for the season. 
Russo: "We have a lot to prove, we are a great team, we are strong, and we mend well together. I definitely think we are going to have a standout season this year." 
Henry: "Every single piece that we have can do what it takes to win.". 
Heuer: "Being able to be out on our new field, which has been such a sweet gift, and being able to put everything that we have been working for in the fall and in the spring season, everything is just coming together. We will be ready to rock and roll." 
Bosley: "This year will be our year."  
The Mustangs travel today to Myrtle Beach, South Carolina for their yearly visit to the Fastpitch Dreams Spring Classic. They are scheduled to play eight games this weekend with their first game being on Saturday versus Suffolk University. First pitch is scheduled for 11 a.m. 
Here's an interview with Culotta about her thoughts on the season ahead. 
Donate to Stevenson Villager
Your donation will support the student journalists of Stevenson University. Your contribution will allow us to purchase equipment and cover our annual website hosting costs.
About the Contributor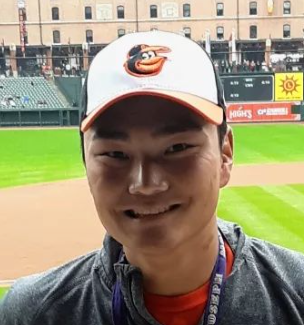 Grant DeVivo, Sports Editor
Grant is a senior from Westminster, Maryland. He served as the Villager's sports editor in 2022-23 after being on staff in 2021-22. He attended Mount St....