The Stevenson University baseball team had a strong start to their season with two wins against Gallaudet University and Muhlenberg College. Unfortunately, the team's season came to an end on March 12 due to the COVID-19 outbreak.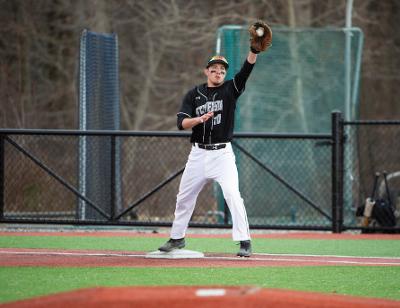 On Feb. 21, the Mustangs defeated Gallaudet 31-5, recording the third-highest single-game total runs in program history. According to head coach Dave Gage, Stevenson immediately took control of the game, scoring 16 runs in the bottom of the first inning.
Junior first baseman Sam Ferreira said the team was committed during preseason to prepare for the opener.
"Everyone worked very hard between practices and team lifts to start the season in a positive way," said Ferreira. He explained that every player stepped up and was able to contribute to the game against Gallaudet, ultimately leading to historical success.
On Feb. 23, the Mustangs rallied after a tough loss to Gwynedd Mercy University and defeated a competitive Muhlenberg College in a 9-8 victory. After rebounding from two multi-run deficits earlier in the game, the team scored three runs in the top of the ninth inning for the win.
According to Ferreira, Gage and the rest of the coaching staff made sure their players knew what to expect going into the game.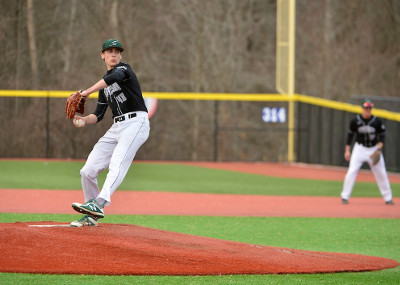 "We knew the game was going to be close and were mentally prepared to play a quality opponent," said Ferreira. Gage believed his team's competitive drive allowed the Mustangs to edge out their opponent.
The team's season came to an abrupt end on March 12 after the NCAA announced the cancellation of all ongoing winter and spring competitions. Both Gage and Ferreira agreed that the ending of the 2020 season is devastating.
"The loss of our season is extremely disappointing to our coaching staff and players. Everyone in the program works so hard, not only in practice and in the weight room, but in the classroom as well. It is really hard to not see that pay off," said Gage.
According to Ferreira, the team is disappointed by this loss, but they understand that these are unprecedented times. "Everyone has been affected and we understand that each of us must make sacrifices for the situation to get better," said Ferreira.
The end of the 2020 season was difficult for all of Ferreira's teammates; however, he explained that the loss was understandably devastating for the senior class. Gage said he will always appreciate everything the class of 2020 did this season to help the program continue to move forward.
Ferreira looks forward to working towards the 2021 season. "The goal next year is to make sure that we pick up where we left off. This year's senior class created a successful culture for future baseball teams, and we do not want to lose that."
The Mustangs ended their season with an overall record of 7-5.