In Stevenson University's Office of Career Services, located in Wooded Way on the Owings Mills campus, professionals within the office can help students who are preparing for jobs and refining their skills in a variety of ways. Students can schedule appointments through a program called Handshake or even by calling the front desk.
According to Cary Smedley, director of operations in the Office of Career Services, students can undergo interview preparation, participate in mock interviews, work on portfolio preparation, and receive job search coaching. In addition to professional preparation, students who are searching for their potential careers also are assisted with career exploration.
Students are inspired to imagine their futures and plan their journeys through career advising and coursework. The professionals in the Office of Career Services work to identify students' individual skills, strengths, weaknesses, and interests in order to help them discover their best fit along a career path.
Career professionals conduct two types of interviews with students. In one, students are asked interview-style questions and are coached along the way to respond effectively. Secondly, students may be asked about seven or eight questions and are required to answer them as professionally as possible. A professional evaluation follows.
Stevenson has over a 90 percent placement rate after graduation, and part of that comes from the significant work done by the professionals in the career office, according to Smedley.
Most of the people who currently work there were all previous employers, and are now certified career counselors, many of whom have advanced degrees, said Smedley.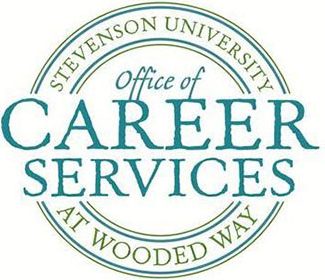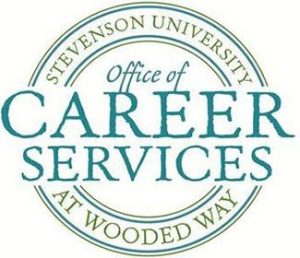 The professionals in the Office of Career Services are challenged with getting the opportunity to meet with every student and discuss career paths, as well as conducting mock interviews so students can be prepared when the opportunity presents itself.
"Trying to understand the culture of students can assist our office with finding new and more efficient ways to help students," said Smedley. A clear knowledge of the Stevenson Universtiy student lifestyle can help career counselors devise more efficient ways to prepare students for future jobs.
The primary responsibilities of professionals in the office focuses on working with students, but within that space, counselors also partner with  athletics to maneuver through the busy schedules of student athletes.
Smedley's favorite part of her job is meeting students, since she loves the interaction it brings. She finds joy in knowing she helped students obtain jobs they wanted because they did an amazing job during the interview process. Smedley admitted that she learns as much from the students as they do from her.
UPCOMING CAREER EVENTS:
Professional Minors: Human Resources Career Panel
April 16    5-6:30 p.m., Rockland Center, Conference Room A
Drop-in Career Advising with Career Peers
Mondays, Wednesdays, Fridays  from noon-3 p.m.
Wooded Way, Office of Career Services
Workshop Wednesdays for students
Every Wednesday from 5-6 p.m.
Wooded Way, Office of Career Services
April 10- Interview Skills
April 17- CareerShift (job search tool)
April 24- Interviewing Skills