As incoming Stevenson University freshmen students continue to face challenges after moving onto campus for the 2020 Fall semester, they find themselves not able to participate in past freshman activities and traditions.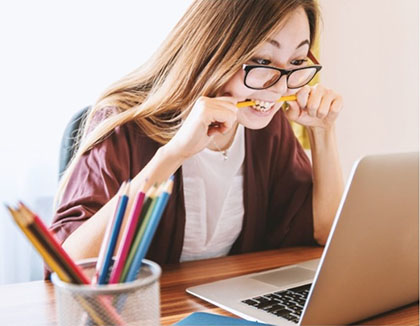 Freshman were initially scheduled for move in the week of Aug. 24, 2020. However, after 337 COVID-19 tests were performed and 45 tests came back with positive results, this was quickly put on hold. The tests conducted rendered an overall positivity rate of 13.3% and all Stevenson students were encouraged to return home on Aug. 25, 2020, only four days after move-in had begun.
Incoming freshman Grace Healy was abruptly told that that she needed to leave campus only one day after arriving. "I was definitely disappointed," Healy said as she discussed the hope she had of bonding with a roommate. Not sure where she would live in the interim, Healy said she was forced to find an apartment near campus immediately.
Another incoming freshman, Amelia Vahos, had a similar experience. Vahos said that prior to arriving on campus, she had been following strict COVID-19 safety protocols. "I stayed home all the time. I rarely left the house. I avoided people," Vahos explained.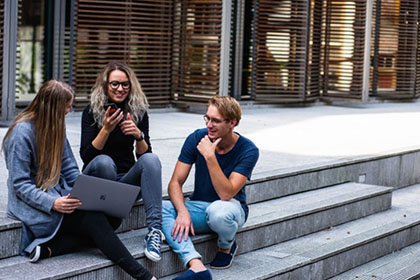 Vahos and Healy both added that transitioning unexpectedly off-campus has since made it difficult to get involved with Stevenson's clubs and activities. "I've been to a few virtual meetings," said Vahos. Meanwhile Healy said that while she's spoken to a few of her classmates, she hasn't had the chance to participate in any group activities.
Despite these unexpected interruptions amid her freshman year at Stevenson, Healy says she does enjoy virtual learning and the independence it allows her. "I don't have to get up and go anywhere—I just have to turn my computer on," said Healy. Vahos also added that virtual learning is easier because there is not a lot of distraction.
As both Healy and Vahos navigate through their freshman years online, Stevenson students have finally started returning to campus. On Sep. 14, 2020, Stevenson classrooms were officially reopened with 26 courses and the COVID-19 positivity rate among university students and staff has lowered to 5.06%.