WASHINGTON, D.C. — During the last weekend of October, The Villager staff attended the 2022 Media Fest conference – a four-day event centered around learning best practices and sharing experiences in the world of journalism.
Members from three different journalistic organizations from around the country were in attendance – the Society of Professional Journalists, Associated Collegiate Press, and College Media Association — at the Grand Hyatt on Capitol Hill.
Breakout sessions were held in different rooms and a schedule was provided to let attendees know who would be talking about what topics and at what time.
The Villager staff took advantage and attended multiple sessions relevant to furthering knowledge as developing journalists. In those meetings, the presenters shared information on their area of expertise followed by question-and-answer sessions afterwards.
Topics that were covered included media law, how college students can find good internships and land their first job, Google Tools training and detecting false information, dangers that journalists face in the world, covering politics, covering climate change, and even how to write a good obituary.
Stevenson Communication Professor, Dr. Heather Harris, was in attendance along with the staff.
"Media Fest 22 provided our students with a journalistically rich environment upon which to build their skills as contributors to The Villager," Harris said.
The keynote speakers for Oct. 27 featured a panel of experienced professionals in the journalism field that have all seen great success in their line of work. They shared with the audience their personal testimonies of being in the field and offered advice and insight to aspiring journalists.
There were 1,965 attendees from community colleges and universities as well as people interested in expanding their knowledge of Media and Communications in today's world.
Pauly Denetclaw, an award-winning reporter based in Washington, D.C., talked about how to properly cover indigenous tribes. Darlene Superville is a White House reporter for the Associated Press, and she talked about her experiences covering politics in DC, and Juana Summers, a co-host of NPR's "All things considered" talked about covering race, justice and politics.
"I appreciated seeing three different women of color share their experience and advice. It's always good to see that representation and know that there's space for me in the field I want to go into," said Leah Bayley-Hay, who is in her third semester as editor of the Villager.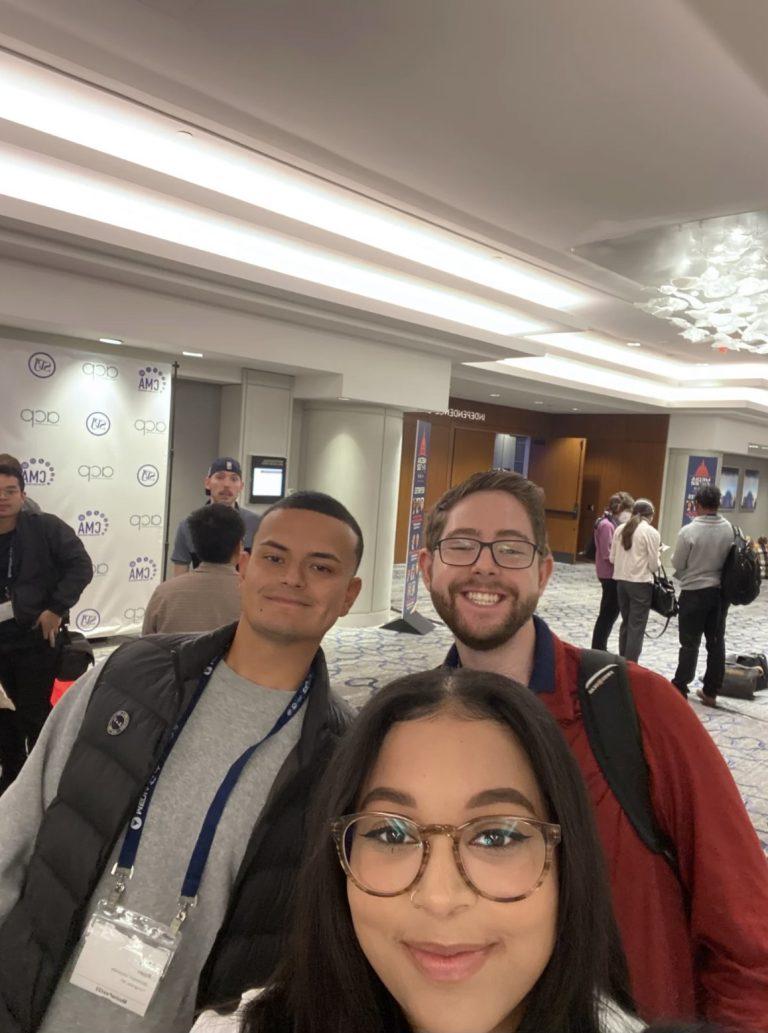 Friday's keynote featured Bob Woodward and Carl Bernstein of the Washington Post, who recalled their work uncovering the Watergate scandal and the resignation of former President Richard Nixon. They also discussed Woodward's work covering Donald Trump and other former presidents. 
Of the nearly 2,000 attendees, more than 1,100 were student journalists.
"It was enriching to be around so many other young journalists starting in the field," Bayley-Hay said.