The Baltimore Orioles' internship program includes work with several departments and teams that provide a valuable and practical educational experience for any intern.
An intern may work during the fall, spring, or summer. The student can earn college credit and the positions are unpaid. Being employed with the Baltimore Orioles during the off season means interns must be available Monday through Friday from 9 a.m to 5 p.m.
To apply for an internship, a 2.75 overall GPA with a GPA of at least 3.o in the major is required. A resume with a cover letter must be emailed to resumes@orioles.com. The cover letter should cover the applicant's availability as well as the position he or she wants.
The internship program opens a student to an array of functional skills. "The intern can develop strong time management abilities, vital communication skills and an advanced work ethic," said Stephanie Verni, professor at Stevenson University, who worked at the Orioles for over a decade. The internship is a step in the door to a credible organization.
"It is a great fit for young people to start their professional careers," said Verni. Interns working for the Baltimore Orioles organization must have a fan-friendly attitude along with proficient skills in communication and technology.
The Baltimore Orioles have a substantial number of positions open to interested students, including positions  in corporate partnership sales, partnership marketing, public relations, ballpark operations and productions. Each department will give the intern a professional experience and a real-world perspective.
CORPORATE SALES
Corporate sales interns will help staff on a variety of projects such as researching potential partners and updating sales proposals. Interns work on a semester-long project where they must choose a potential partner and develop a sales pitch to present in front of the department who then, in turn, provides feedback.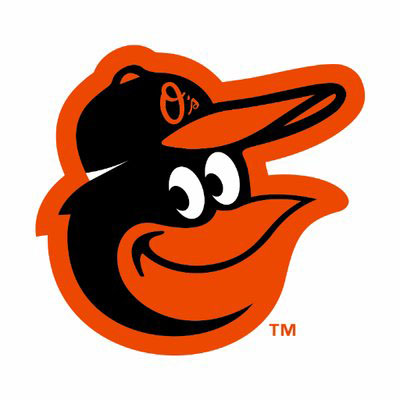 "The Orioles do a great job giving their interns a real taste of what a full-time position would look like," says corporate sales intern and Stevenson University senior, Quinn Luethy. An intern for the corporate sales team will learn new programs to develop sales presentations and will receive training on the Orioles' sales process from beginning to end.
Tasks for the intern change on game day. "It was an entirely different job," said Luethy.  Interns may be asked to walk a sponsor onto the field, or experience meeting the coach and players, experiences few interns think they might have. Once the season starts, the schedule follows every Orioles home game. Working during the season creates new experiences, every game making each day different.
PARTNER MARKETING
Partner marketing interns participate in both game day and non-game day events. Certain events include pregame ceremonies, field days and photo gatherings. Interns create a proposal for new businesses and clients while also providing in-depth research. Interns also assist with game day and non-game partnership activations.
BALLPARK OPERATIONS
Ballpark operations interns will learn new techniques by helping to oversee the event staff employees. Under a mentor's instruction, the intern will assist with staff scheduling and safety reports, among other duties. Students seeking an internship for this role should send a resume and cover letter to bginsberg@orioles.com.
PUBLIC RELATIONS
Public relations interns will work in the front office while developing new skills to interact with the media and public appropriately. Responsibilities include research for the public relations office. Interns must be willing to work nights and weekends during the season.
PRODUCTIONS
Productions interns are aided by a mentor who will teach new skills through real professional tasks. Interns will be expected to shoot special events, edit content and assist with video archiving. Students looking to start a career in television or video are encouraged to apply.
PROMOTIONS
The promotions team is a seasonal position where interns will be doing a variety of things for the organization. Members of this team will be responsible for setting up special events, escorting the Oriole Bird, and facilitating the Junior Orioles Dugout Club. The team intern has other duties on game day, explained SU alum Maya Murphy, who interned as a promotions team member. Those on the promotions team will attend each home game and be assigned tasks. The team meets at 3 p.m. on game days, where they discuss the different jobs that need to be fulfilled.
The Baltimore Orioles' internship provides practical experience for several career industries. For more information, visit the Baltimore Orioles official website.