Students can enjoy endless holiday festivities this year, as there are many holly jolly activities near Stevenson University this winter.
Event: Holiday Open House and Pictures with Santa
Location: Baltimore Humane Society – 1601 Nicodemus Road, Reisterstown, MD 21136
Distance from SU: 7.3 miles, 13 minutes
Date: Dec. 2, 11 a.m.-3 p.m.
Link: https://bmorehumane.org/news-events/holiday-open-house/
Visit the Baltimore Humane Society and bring your pets, kids, or just yourself to take pictures with Santa! You can even take your pictures home with you that day.
Event: Christmas Light Display
Location: West 34th St. Baltimore, MD 21211
Distance from SU: 19 miles, 25 minutes
Date: Every night until Jan. 1
Link: https://www.christmasstreet.com/
This "Miracle on 34th Street," which is "surely visible from space" is put on by residents of 34th street in Baltimore. Stop by to see inflatable snowmen, snow-globes and a beautiful Christmas light display. A lucky few may be allowed to visit inside some of these homes!
Event: Winter Festival of Lights
Location: 301 Watkins Park Drive, Upper Marlboro, MD 20774
Distance from SU: 37.1 miles, 57 minutes
Date: Every night until January 1
Link: http://www.pgparks.com/742/Festival-of-Lights
Pick an evening this winter to drive to Prince George's County and experience this spectacular drive-through event. This year's festival has new attractions and features over 1 million lights!
Event: Holidays at the Weinberg Center for the Arts: Ornament
Location: 20 W. Patrick St., Frederick, MD, 21701
Distance from SU: 34 miles, 48 minutes
Date: November 30, 7:30 p.m.
Link: http://www.weinbergcenter.org/14454/ornament/
Get ready for a spectacular light, smoke, and laser show featuring the sounds of the acclaimed Christmas carol tribute group, Ornament! The group emulates the sounds of the Trans-Siberian Orchestra and is considered a must-see, "even for the Scrooges among us."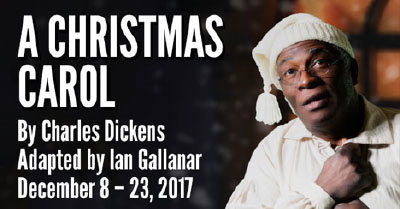 Event: A Christmas Carol – Chesapeake Shakespeare Company
Location: 7 South Calvert St. Baltimore, MD 21202
Distance from SU: 13 miles, 26 minutes
Date: Select dates from Dec. 8 to Dec. 23
Link: https://www.chesapeakeshakespeare.com/season/a-christmas-carol-2017/
Set in Victorian-era Baltimore, this adaptation of the Charles Dickens' classic celebrates the culture and history of the Chesapeake Shakespeare Company.
Event: Brookside Garden of Lights and Model Trains
Location: 1800 Glenallan Ave., Wheaton, MD 20902
Distance from SU: 29 miles, 46 minutes
Date: Nov. 25 – Jan 1. (Closed Dec. 24-25)
Link: https://www.tripsavvy.com/brookside-gardens-of-lights-christmas-1038639
 The Brookside Gardens truly has it all. See a spectacular light display, model trains continuously rolling through a holiday landscape, and enjoy hot winter beverages while listening to one of the nightly musical performances.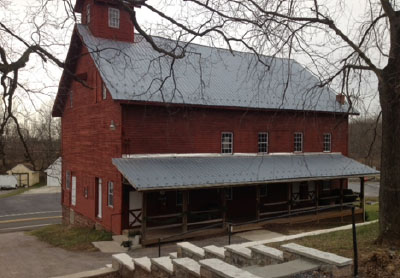 Event: Mayberry Mill Arts, Crafts, and Gift Show
Location: Historic Mayberry Mill, Westminster, MD 21158
Distance from SU: 34 miles, 48 minutes
Date: Until Dec. 3
Link: http://www.mayberry-mill.com/
This flour and grain mill, dating back to the pre-civil war era, is holding a holiday craft show featuring handcrafted items and greenery, plus demonstrations!
Event: The B & O's Magical Holiday Express
Location: 901 W Pratt St. Baltimore, MD 21233
Distance from SU: 12 miles, 26 miles
Date: Dec 1. – 31. Monday-Saturday 10 a.m. – 4 p.m., Sunday 11 a.m. – 4 p.m.
Link: http://www.borail.org/holiday/
This spectacular celebration includes all kinds of trains, holiday festivities and a "winter wonderland" of family fun and activities. People of all ages are welcome and will enjoy this annual holiday event. Lastly, you can walk around a 30-foot Christmas tree and enjoy all of the surrounding decorations!
Event: Candlelight Tour of Havre de Grace
Location: Susquehanna Museum, Havre de Grace, MD 21078
Distance from SU: 38 miles, 50 minutes
Date: Dec. 9, 4-8 p.m.
Link: http://www.explorehavredegrace.com/event/the-lock-house-museums-45th-annual-candlelight-tour/
Enjoy this tour of candlelit downtown Havre de Grace, put on Smithsonian's list of the nation's best small towns. Tourists will stroll through a selection of historic homes and attractions, and will be exposed to the beautiful streets of Havre de Grace and its holiday entertainment.
Event: Six Flags America – Holiday in the Park
Location: Six Flags America, 13710 Central Ave, Bowie, MD 20721
Distance from SU: 35 miles, 52 minutes
Date: Weekends and select weekdays from Nov. 18 – Jan. 1.
Link: https://www.sixflags.com/america/special-events/holiday-in-the-park
Six Flags invites guests to join them for an experience that is "uniquely Six Flags." With a spectacular light display, holiday entertainment and delicious seasonal treats. Six Flags-goers can visit Santa and combine holiday traditions with a thrilling family experience.
Event: Riversdale by Candlelight
Location: 4811 Riverdale Rd. Riverdale Park, MD 20737
Distance from SU: 33 miles, 46 minutes
Date: Dec. 29. 6-9 p.m.
Link: http://history.pgparks.com/page70850.aspx
This candlelit Riversdale House Museum tour invites guests to "make merry" while enjoying refreshments, live music and children's activities.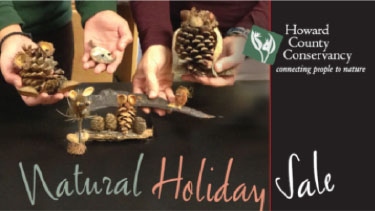 Event: Natural Holiday Sale
Location: Mt. Pleasant, 10520 Old Frederick Rd., Woodstock, MD 21164
Distance from SU: 9.2 miles, 26 minutes
Date: Dec. 2.,  10 a.m. – 3 p.m.
Link: https://www.hcconservancy.org/event/natural-holiday-sale-2/
The Howard Country Conservancy's Natural Holiday Sale will connect people to nature through gifts, critter crafts, music and refreshments.
Event: Pandora Ice Rink at Baltimore's Inner Harbor
Location: 201 E Pratt St. Baltimore, MD 21202
Distance from SU: 13 miles, 26 minutes
Date: Daily until Jan. 15.
Link: http://innerharboricerink.org/
Pandora's ice rink, located at the top of the amphitheater in Baltimore's Inner Harbor, is a place to get a workout, "break the ice" on date night, or just simply skate!
Event: Glen Burnie Outdoor Ice Skating
Location: 103 Crain Highway, Glen Burnie, MD 21061
Distance from SU: 20 miles, 29 minutes
Date: Varying hours, 7 days a week from November to March
Link: http://www.glenburnieiceskating.com/
A great opportunity to get outdoors, enjoy music and fun skating with friends and family.
Event: Liberty Mountain Resort
Location: 78 Country Club Trail, Fairfield, PA 17320
Distance from SU: 40 miles, 1 hour
Date: Open depending on temperature
Link: http://www.libertymountainresort.com/winter-sports-liberty
Fans of skiing, snowboarding, tubing, ice skating and those who just want to have a good time will enjoy what Liberty Mountain Resort has to offer.