FAREWELL TO THE VILLAGER
Editor's Closing Note: Editor-in-Chief Leah Bayley-Hay reflects on her time at Stevenson and her leadership roles within the SU community.
I have officially reached the end of my four-year journey at Stevenson, and what a bittersweet feeling it is.
As I cross the graduation stage, I am saying goodbye to not one, but two, talented and dedicated staffs of The Villager and The Greenspring Review, Stevenson's amazing English department, and a community that has welcomed me with open arms since I first stepped foot on campus.
But as I reflect on all that I have been able to accomplish during my time at SU and look ahead to the endless opportunities waiting for me, I find myself looking back to where it all started. A small, dimly lit, classroom inside of Long Reach High School, where I mistakenly took my first journalism class thinking it was a creative writing class. I like to consider that the first day of becoming who I am now.
The ironic part is that I had decided to drop the class but instead, fell in love with the newsroom. From my teacher who made the art of news exciting, to a small staff that turned into my personal version of the Breakfast Club, and seeing my name published in print next to a story I alone had written – the feeling of it all settled deeply inside of me and I knew it was the path for me.
But maybe it had all started before that – inside my bubblegum pink childhood bedroom where I would make newspapers for my Build-a-Bears. Or even a few years after that, typing newsletters about my hometown and printing them out for my family. I think there has always been a journalist inside of me.
Stevenson gave me every platform to bring my aspirations to life. Upon arrival, I joined the staff of our literary magazine, The Greenspring Review. Little did I know, my dedication to the magazine did not go unnoticed. Despite us being completely remote due to COVID, I was nominated for associate editor at the conclusion of my sophomore year, transitioning into Managing Editor at the end of my junior year and entirety of my senior year.
Helping to maintain a creative outlet for students has been immensely gratifying, but further than that, I have built connections and friendships that I will have for life.
I started writing for The Villager at the start of my sophomore year. At the heart of good journalism are the interviews you have and all the people you get to meet and talk to. So I am sure you can imagine how difficult it was to actively interview people, every week, amid a pandemic. However, I am so glad I persisted. Our first semester back in person, I became the editor-in-chief for The Villager.
It went along the lines of "We need an editor; who wants to do it?" No one raised their hand at first, including me. Yet, everything inside of me wanted to do the job and do it right; I very shyly raised my hand. If I had the choice to do things over, I would raise my hand every time. Being EIC of The Villager has not only been a huge joy, but a huge test of character and patience.
It has challenged me in every way, and I can proudly say I am a better person because of it. I have been led and taught under amazing mentors and because of that I have been able to accomplish things I never thought would happen in my time at SU. Things like being published in Baltimore Weddings Magazine or directing a school-wide poetry competition; I am so thankful for the opportunities Stevenson has given me.
With that, I bid The Villager and SU, a heartfelt farewell. I will always be a supporter of the student media presence at Stevenson, and I cannot wait to see what the future has in store.
That being said, I leave The Villager in the very safe (and capable) hands of Micah Ernest, the next editor-in-chief, and Jeff Browne, Villager adviser.
Editor-in-Chief signing off!
                   — Leah Bayley-Hay
View Comments(1)
Donate to Stevenson Villager
Your donation will support the student journalists of Stevenson University. Your contribution will allow us to purchase equipment and cover our annual website hosting costs.
About the Contributor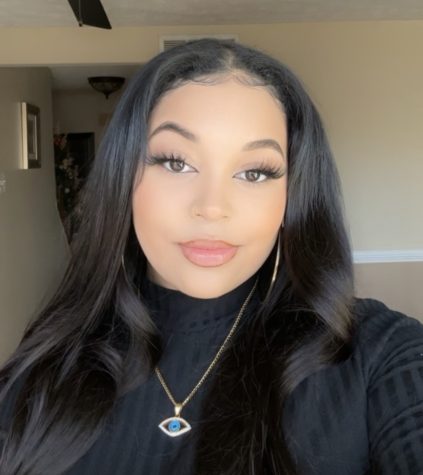 Leah Bayley-Hay, Editor-in-Chief
Leah has served as the Villager Editor-in-Chief for two full academic years. Leah is an English major from Howard County, Maryland, where she also was...