For those looking for a hearty meal with a great atmosphere and an excellent selection of drinks, a short trip down Reisterstown Road will find the perfect destination: Jilly's Restaurant.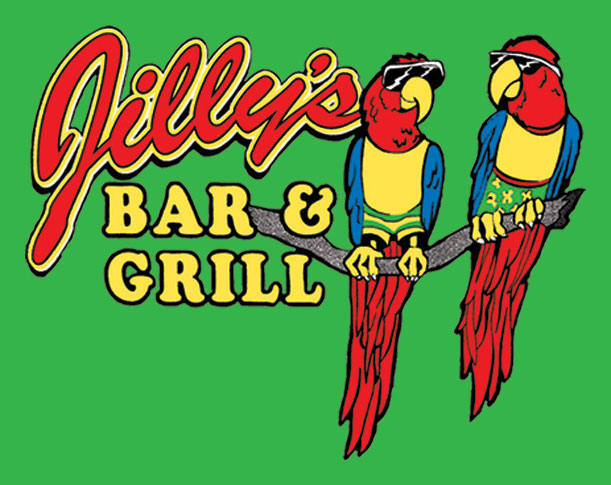 Located at 1012 Reisterstown Road in Pikesville, Jilly's has been satisfying customers since 1985.  Starting out as a small bar and deli, it quickly grew into a large sit-down restaurant and bar, according to the restaurant's website.
Upon walking through the charmingly modest front door, guests are immediately greeted by a friendly hostess.  The atmosphere is lively, with a large bar right in the front with every wall covered by sports memorabilia of every sport as well as multiple large screen TV's showcasing every sporting event occurring from horse racing to ice hockey.
The food was just as enjoyable as the ambiance. A vast menu of many different types of food, including steak and tacos.  Deciding what to eat is difficult considering how good everything looked.  Due to its sports bar atmosphere, buffalo wings were the obvious choice to start.  Crispy, juicy and delicious, the wings certainly did not disappoint.  Smothered in buffalo sauce and served with a side of blue cheese, they were the perfect bite to eat while watching the big game.
The main course of a classic cheeseburger was certainly a winning choice.  The generously sized burger was cooked to perfection, topped with fresh tomato slices, crisp lettuce and melted cheese.
A large selection of craft beers is now available as well as an unusual selection of moonshine drinks. Dinner specials include personal sized pizzas, smoked chicken, and crabcakes. Jilly's is noted for an exceptional prime rib dinner and its signature "Fisherman Salad."
Throughout the meal, the staff was friendly and attentive. The food came promptly and without mistake. After the meal, the owner of the restaurant introduced himself as Scott and gave us a personal welcome as well as asked how the experience was.
Overall, Jilly's is a must-go option for a big, satisfying meal in a great atmosphere. It has good food and good people at a great venue. It is a serious recommendation.