Music is in the air during this holiday season at Stevenson University (and no, it's not just because of the Christmas music on the radio). In December, the University Singers and Greenspring Valley Orchestra will both hold holiday concerts.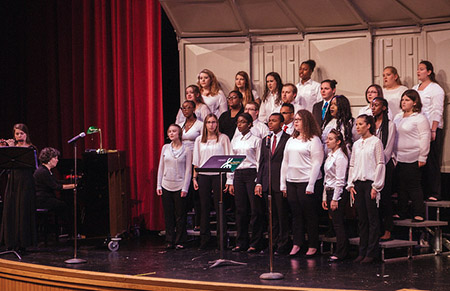 The first will be the University Singers concert. This year the Singers have a new director, Beverly Gandolfo, who brings 50 years of musical experience, providing the 28 students involved in the Singers the opportunity to grow and learn.
According to Gandolfo, concertgoers can expect a variety of different musical selections ranging from traditional Christmas songs, to Hebrew and even some African music, as well as Gospel and some other choral literature. Gandolfo hinted that there may even be some audience participation during the concert.
"There is something for everyone," she said, anxious for the audience to hear what they have worked on. The University Singers meet twice a week, on Tuesdays and Thursdays, to practice for the concert. Gandolfo hopes that the concert will encourage students to consider joining the choir themselves, as they are a warm and welcoming group.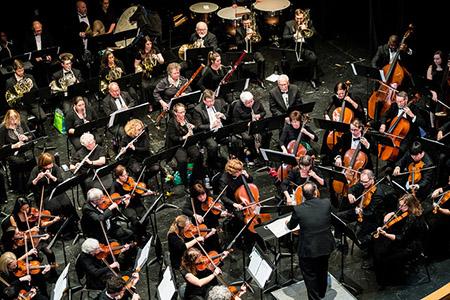 The other upcoming concert is by the Greenspring Valley Orchestra (GVO) led by the orchestra's newest director, Dr. Harlan Parker, who also brings a lot of experience with him. He has directed several orchestras at the Peabody Institute, including the Peabody Conservatory Wind Ensemble and the Peabody Youth Orchestra.
In preparation for the upcoming concert, the GVO has been practicing together every Wednesday evening for the entire semester. As a result, Parker is quite excited for the concert.
Parker adds, "The orchestra has worked very hard for this performance, the process for rehearsal has been very rewarding." He also was able to give an overview on what the audience can expect to hear: "The first half of the concert is comprised of two 'Dance' pieces, and the second half of the concert is a Tchaikovsky Symphony." All in all, Parker just hopes that people will "come and enjoy the concert."
The Stevenson University Singers Concert will take place on Thursday, Dec. 7 in the Inscape Theater on Stevenson's Greenspring campus and starts at 7 p.m. The Greenspring Valley Orchestra Concert will take place on Sunday, Dec. 10 in the Inscape Theater, from 6 to 8 p.m. Both concerts are free. For more information, contact Parker or visit their website.