Whether they have millions of followers or under one thousand, online creators are being impacted by recent changes in social media platforms like YouTube, Instagram and even Snapchat. These small adjustments have made big waves in the social media industry, especially for those who make a living off of their online presence.
YOUTUBE DEMONETIZATION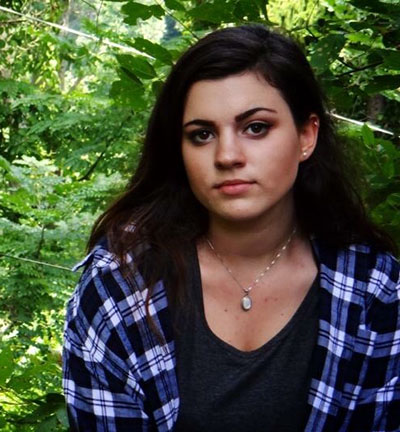 Last year, YouTube announced changes to its algorithm for advertising placement across its platform. The abrupt shift became apparent when countless channels, big and small, realized their videos were being demonetized; a small yellow symbol would deem their videos "not suitable for all advertisers" with no explanation.
A tremendous portion of full-time and part-time YouTube content creators rely on monthly ad revenue to fund the demands of producing content. When videos are demonetized, creators have the option to "request a manual review" of their video, but here's the catch: that video must earn 1,000 views in the first 30 days of uploading before it can be reviewed. Smaller creators, who are lucky if they gain a few hundred views at all, essentially cannot request a manual review, and therefore, their videos remain demonetized by default.
Some YouTube creators have even made their move over to platforms such as Twitch, a live streaming video platform, and Patreon, a platform that replicates services like Netflix and Amazon where fans can pay a subscription amount to get exclusive access to a creator's content; some are even setting up crowdfunding pages—desperate times call for desperate measures.
INSTAGRAM ALGORITHM
YouTube wasn't the only platform to see drastic changes last year. A mere Instagram update left users frustrated when their feed was no longer in chronological order. To this day, if you scroll down your feed, you might see posts from both three minutes ago and three days ago in a row. Not to mention, users might only be exposed to posts that have already received a lot of engagement, such as brands and accounts with large followings, or even sponsored posts.
Many online content creators, such as bloggers, rely on Instagram as a platform to gain exposure, engagement, and traffic to their website. With the new algorithm shift, however, posts may only be exposed to 10 percent of a user's audience. Combined with lower engagement due to users not being able to view posts chronologically, creators are suffering at the hands of the platform.
Fluctuations in the platform's algorithm continue to plague users in 2018. A notable feature of Instagram is the use of hashtags to boost one's post exposure. Individuals are now complaining that their posts aren't showing up in hashtags when they use them, and that hashtags only show the "top"–most engaged with–posts under those particular hashtags. Similarly, another perk that the platform allows for creators is the ability to add links directly to their stories with a "swipe up" feature, but smaller creators are already at a disadvantage because of Instagram's guidelines requiring users to have at least 10,000 followers to utilize the feature.
SNAPCHAT UPDATE
Although platforms like YouTube and Instagram inherently allow for more permanent content, Snapchat's 24-hour bursts of streaming offer a more personal, on-the-spot approach to engaging with a creator's audience. Online personalities all over the globe have utilized Snapchat as an extension of their other platforms, but a platform they never imagined could turn for the worse is now subjecting its users to another afflicting update.
The app's new redesign presents a confusing layout, where users' friends are now mixed with content from celebrities and news and entertainment publishers. Creators who use the interface to connect with their fans will now be lost among the mix, making it that much harder to engage with their followers.
For users and creators alike, the new and ever-changing algorithms of their already-established social media platforms are restricting their posts–and potentially their careers–in more ways than one. As a newer and smaller online content creator myself, I have fallen to the undercurrent as an aftereffect of these changes. While the digital era provides a platform for creators like no other, it's also more difficult than ever to get noticed, engage with others, and build that platform from the ground up. Platforms like YouTube, Instagram, and Snapchat were made to be sustained by the people; hopefully with rising voices of concern from the people, these platforms will be able to devour their pride and get back to the basics.