"RAW" gives inside view of sports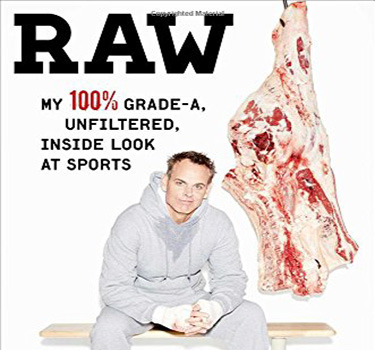 "Raw: My 100% Grade-A, Unfiltered, Inside Look At Sports" by Colin Cowherd is a fantastic book that offers a unique look into sports topics from a talk show host who has been at the top of the sports broadcasting field for a long time.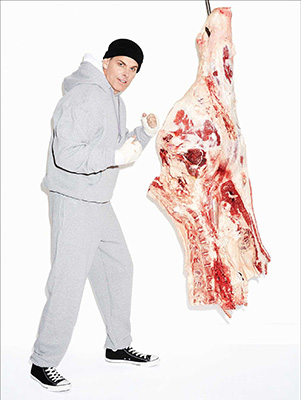 Cowherd is very successful in sports broadcasting. According to Fox Sports, he has been hosting "The Herd with Colin Cowherd" on ESPN and ESPN Radio from 2008 through 2015 before switching over to Fox Sports 1, where the show continues to grow. This is proof that his sports topics are intriguing and that he has a likeable television personality, which also comes across in his writing.
Cowherd has been in the sports industry for a long time. In his book, he has the ability to share his personal experiences with professional athletes, which is very entertaining. "Green Bay's Aaron Rodgers, the most talented quarterback in the NFL, called me out in a live interview after he won the Super Bowl. 'I'm glad my performance was up to your standards,' he said. He was jabbing at me because I'd spent the past several weeks questioning whether he deserved to be considered a superstar," writes Cowherd.
The broadcaster relates his stories and sports anecdotes to something the average person can understand before adding more details. For example, one of the main topics in his book is about athletes at the professional level who were not highly scouted out of high school and college.
In his book, Cowherd starts the chapter by discussing how parents go to games, filling the stands, hockey rinks, and basketball gyms with the hope that their children will play in the pros, which many parents can understand since they have done that before. A son or daughter can also relate because they've seen their parents attend their games.
The variety of sports discussed in the 320-page book reaches out to many sports fans throughout the world. Cowherd talks about women's basketball, Tiger Woods, the National Football League, Mike Tyson, college football, soccer, baseball, and more. This allows the book to appeal to a wider variety of fans.
"Raw: My 100% Grade-A, Unfiltered, Inside Look At Sports" is sold at Barnes & Noble, Target, Walmart, Amazon, and other stores for $17.99. The option to buy it as a virtual book is also available for $11.99. This book gets 5 stars as it was extremely entertaining and filled with interesting stories. The book covers hot topics from the sports community in a very engaging way.
Donate to Stevenson Villager
Your donation will support the student journalists of Stevenson University. Your contribution will allow us to purchase equipment and cover our annual website hosting costs.