The Villager staff traditionally selects some summer reading options for students and staff who find themselves with more time for leisure reading. Below are their choices for 2018.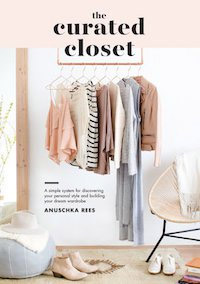 Alyssa Dahle's choice is "The Curated Closet" by Anuschka Rees. A guide to curating your own personal style, this book will inspire you to immerse yourself in summer cleaning and build a wardrobe that is streamlined with only the pieces that you love.
Gage Markley's choice is "Call Me By Your Name" by  André Aciman. This is a unique love story set in the 1980s during an Italian summer. The main character is coming of age and falls for an older gentleman. *wink* *wink*
Dave Steinwedel's book choice is "I'm Fascinated by Sacrifice Flies" by Tim Kurkjian. It's a collection of stories and observations from Kurkjian's many years in baseball. The stories will make you laugh, question, and gain insight into America's Pastime.
Courtney Hottle says that "The Woman in Cabin 10" and "The Lying Game" by Ruth Ware are both suspenseful thrillers that will keep you wanting to turn the page!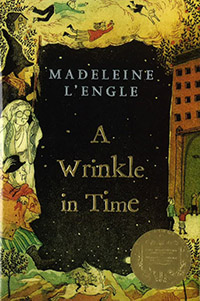 Maya Murphy's choice is "A Wrinkle in Time" by Madeleine L'Engle. Recently transformed into a film, this children's novel is filled fantasy, wonder and amazement. The impossible becomes the possible, and opens the mind to possibilities only dreamed of.
Andrew Vetsch's choice is "The Leftovers" by Tom Perrotta. Theis novel that serves the basis of the acclaimed HBO show emphasizes the themes of meaninglessness as the characters try to cope with their departed loved ones from The Rapture.
Mike Edwards has chosen "No Easy Day," by Mark Owen and Kevin Maurer. This first-hand account of the mission to find Osama bin Laden by former U.S. Navy SEALS is an excellent depiction of what these men go through to become the best military in the world.
De'Jonna Farrar's choice is "The Skin I'm in" by Sharon G. Flake. The story is a realistic fiction novel that demonstrates a young girl with very low self-esteem due to the color of her skin. This novel will make you appreciate who you are as a person and the color of your skin no matter your race.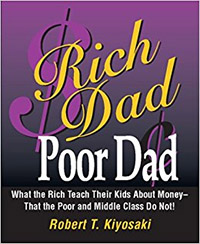 Arlene Butler's choice is "Rich Dad Poor Dad" by Robert T. Kiyosaki. This book makes the reader rethink decisions and emotions about money. The author offers new insights and ways to consider finances, which is perfect for those who want to learn more about handling money properly.
Christine Favata's pick is "Happier" by Tal Ben Shahar. It highlights the different ways people perceive and achieve happiness. It's a great book to read during the summer because this time allows all to reflect on our own happiness and find that "ultimate currency."
Kali Martin's choice is "The Glass Castle," by Jeannette Walls. Raised in unfavorable unlikely circumstances, this book is Walls' memoir of her experiences growing up with a freelance artist of a mother and an alcoholic father. Struggling to make ends meet while caring for her younger siblings, this book is inspiring and attention-grabbing.
Malik Mohammed's choice is "The Invasion" by K.A. Applegate, which was the first book given to him that sparked his life-long love for storytelling. Readers will love, laugh, cry, and rage alongside the characters who fight a secret alien invasion while surviving the horrors of high school.
Lauren Weaver suggests "How To Break Up With Your Phone," by Catherine Price. Technology is advancing too fast for human beings to realize its long-term and negative effects. This book guides readers to use their phones for what they are intended for as opposed to getting stuck in a scrolling spree.
Chip Rouse's choice is "Quiet," by Susan Cain. This non-fiction look at introverts examines a wide range of inner-directed children and adults in order to understand how they fit into a society that practically demands non-stop social activity for success.