"Factuality" taking off across the country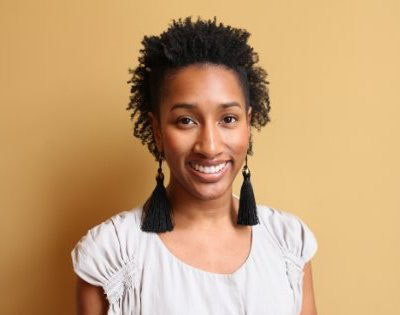 Thanks to the efforts of Natalie Gillard, the assistant vice president of Multicultural Experiences at Stevenson University, more people may appreciate diversity training and develop greater understanding of others in the future.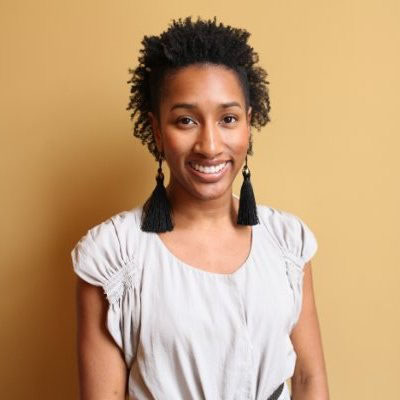 "Factuality" is a board game developed by Gillard as a form of diversity training that is both inclusive and brief, by putting people in someone else's shoes to help them understand the lifestyle other people may live.
To play Factuality, players sit down at a table, and their seats determine which of the eight playable characters they will be portraying for the 90-minute session.
This game takes inequality heavily into consideration, to the point where some players may feel they have been dealt an unfair hand, just because they chose to sit where one of the less-well-off players are (but that's the idea).
Gillard was inspired by several things as she created the game, including peoples' hesitancy to approach diversity training. In her 12 years of training, Gillard noticed that people often became disengaged from diversity training, whether it was out of fear of offending somebody, or a distaste for being lectured at, rather than giving people a chance to discuss the topic.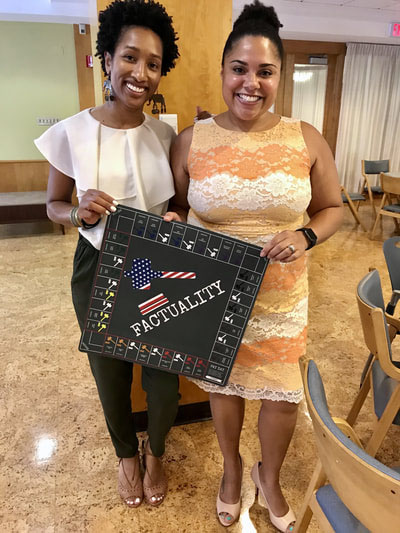 With this knowledge in mind, Gillard set out to create an engaging form of diversity training that would leave people wanting more. She was also driven by the need to create the best work possible after someone insulted her work, as well as by the encouragement of  a teacher with whom she tested the game in 2015.
From there, Gillard poured all of her efforts into making the game into the version it is now. Her efforts included a year of intense research, committing the instructions to memory, and creating faces for the characters.
The game has been successful so far. Gillard has traveled across the country for three years to host sessions of Factuality, going from the University of Arizona, for instance, to here at Stevenson University. Teachers with whom Gillard has worked in the past have told her about how their students have had life-changing alterations to their perspectives about other people after playing Factuality.
When Gillard finished her sessions at Skidmore College three weeks ago, she said that "by Wednesday they were emailing me, asking me to come back in October for two more sessions," and added how the students loved the game.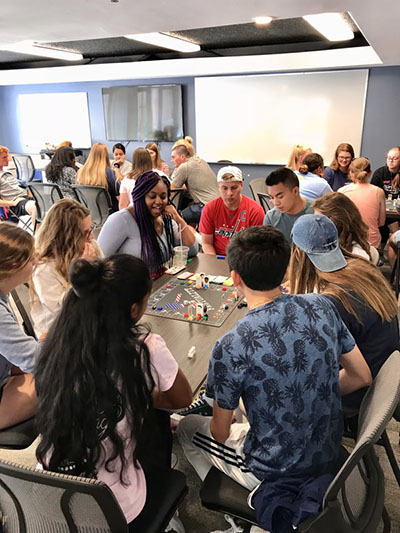 Even with the game's current success, Gillard has no intention of slowing down. She is constantly seeking ways to improve it, and incorporate more characters, different from what she already has.
For example, Gillard has now hosted sessions that included two deaf people as well as a blind person. As a result, she now seeks to incorporate characters with some form of mental or physical disability, or perhaps even dedicate a whole board to them. Gillard is also toying with creating a board dedicated to the American immigrant experience.
Gillard will deploy a board specific to Baltimore on Oct. 8, and will be testing it at Boys' Latin School of Maryland  and Bryn Mawr schools in the coming weeks. The idea is to create localized boards, to make the experience even more compelling for people involved.
Ultimately, Gillard wants to disrupt the falsehoods of  "otherness," and help people to consider what life might be like for those different from themselves, rather than make a snap judgement based on appearances.
To contact Gillard about hosting a Factuality session, or for general questions, visit the game's website, where a contact form is available to fill out for further assistance.
Donate to Stevenson Villager
Your donation will support the student journalists of Stevenson University. Your contribution will allow us to purchase equipment and cover our annual website hosting costs.