Wellness recognizes leadership excellence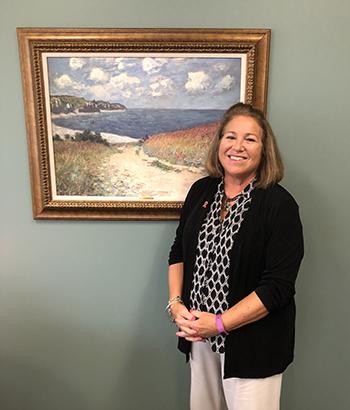 As Dr. Linda "Lindy" Reymann, assistant vice president and director of the Wellness Center, starts her 26th year at Stevenson University, she continues to focus not only on the physical health of the students, but also on their mental health.
Reymann started her career as a nurse at Union Memorial Hospital. Between her nursing experience and Union Memorials' relationship with Villa Julie College, she was asked to begin teaching for Villa Julie's nursing program. She also became involved with human services and counseling at the institution.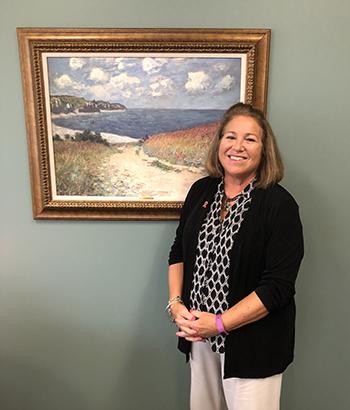 Previously, Dr. Reymann worked at Johns Hopkins Hospital, where she was involved in surgeries and kidney transplants. Although the surgical field was her main focus, she also was interested in patient education and stress relief. Reymann said her former job at Hopkins and her job at Stevenson are very similar even though they are two different atmospheres. She explained that she wanted to promote education to her patients as well as to her students. Her research in positive psychology is evidence of her commitment to psychosocial growth in students.
According to her staff biography, Reymann "has overseen the daily operation of the center's health and counseling services with a passion for holistic health promotion. In addition to being a registered nurse (RN), Dr. Reymann is a Nationally Certified Counselor (NCC) and a Licensed Clinical Professional Counselor (LCPC). She is a member of the American College Health Association (ACHA), American Counseling Association (ACA), Association for University and College Counseling Center Directors (AUCCCD)."
Reymann always wanted to pursue higher education. In 2010, she received a Ph.D. from Loyola University in pastoral counseling. Nursing and counseling, she said,  were "both caring professions that worked with people, which allowed her to combine both in order to open the Wellness Center." She considers the Wellness Center a place for students to relieve stress, by working with mental health and wellness education.
The everyday life in the Wellness Center is very exciting, Reymann said, adding that every day is a new one, and students come in with a variety of different symptoms. Anxiety and depression are the most common student problems, so Reymann uses the Wellness Center as a place of peace for students.
Reymann loves her staff and praises them for the ways in which they help Stevenson students. Her staff consists of Julie Sanz, assistant director and nurse practitioner; Sally Bonefas, psychologist/clinical director; Dr. Tammi Davis, physician; Sudin Thomas, family nurse practitioner; Brian M. Siegel, psychiatrist; Rachel Vannatta, counselor;  Tahna E. Purnell, counselor; and Christie Sleeth, administrative coordinator.
The Wellness Center is located in the Caves building and is open Monday through Friday from 9 a.m. to 5 p.m. except for Wednesdays when it is open until 7 p.m.
Donate to Stevenson Villager
Your donation will support the student journalists of Stevenson University. Your contribution will allow us to purchase equipment and cover our annual website hosting costs.