Stevenson University's '47 House will host a "Build Your Own Brand" workshop to provide students with helpful information about creating online portfolios and managing social media networks for personal advancement.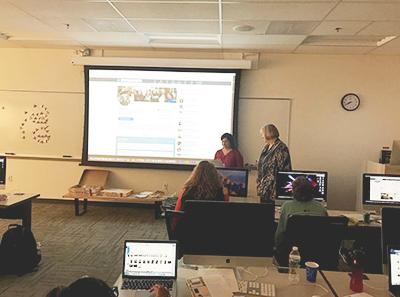 The workshop is scheduled on Oct. 24 at 6 p.m. in the Manning Academic Center in room S237. The event will be led by '47 House advisor and business communication professor, Stephanie Verni, and business communication professor Chip Rouse.
The event will help students create a blueprint to follow when "creating a website used for showcasing your resume, writing samples, design samples, or internship stories," said Verni.
In today's digital age, it is important to be ahead of the curve when it comes to online personal display of a student's knowledge and accomplishments. Rouse will focus on the successful professional use of LinkedIn.
Verni said students should bring a .jpg version of their resume or any other samples of work they would like to include in their online portfolio. Throughout the session, instructions will be provided detailing how students can create personal websites used to display work-sample documents.
Along with the presentation of information about online portfolios and LinkedIn use, '47 House will serve pizza and drinks to attendees.
Verni believes that students who participate in the event will be able to add the new information to their wealth of digital knowledge, which sets them apart from the competition they face throughout the hiring process in the workforce.
This is the second consecutive year that '47 House has hosted the "Build Your Own Brand" workshop. Stevenson's '47 house "aims to give members hands-on experience in the fields of marketing, advertising, and public relations," according to the Stevenson University website.
Grace Clark, a senior business communication major, attended the event last year and said Rouse and Verni show students how to creatively digitalize their work and experiences on social platforms and into an online portfolio, which in turn can be used to attract future employers.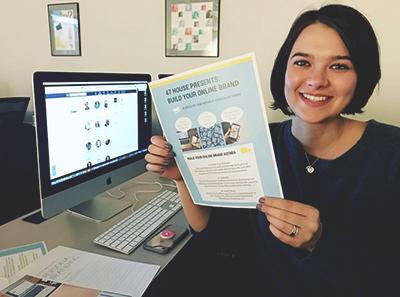 Verni said she understands "students are busy with work, school, or athletics, but this is something that is going to benefit them for years, so an hour and 15-minute investment into your professional image is worth it."
Students who attended the infographic session on Oct. 20, can bring their infographic creations to the "Build Your Own Brand" event for the opportunity to upload their creations to their personal website.
The session will last approximately an hour to an hour and 15 minutes. Due to the limit of 21 computers in the room, it is important for interested students to email Verni through her campus email to reserve a seat as soon as possible. If the event reaches capacity, there are more seats available. However, students must bring their own laptops with them.