Res Life offers alternative break options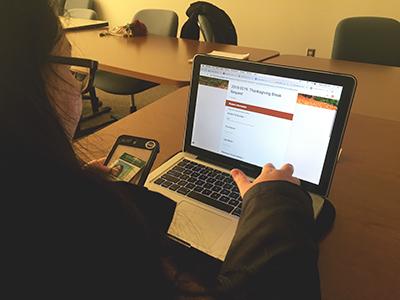 Students have the opportunity to stay on campus during both Thanksgiving and winter break if they meet the requirements of the Office of Residence Life.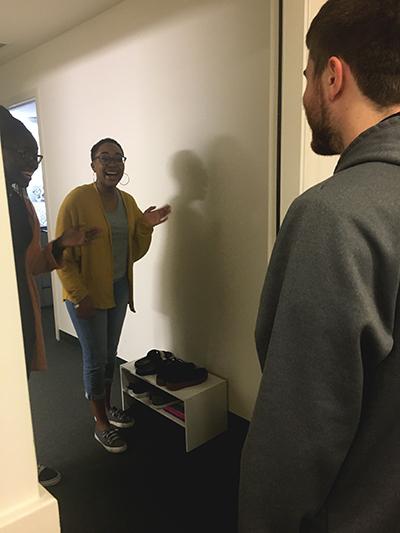 According to information on the Stevenson University portal, break extension requests should be submitted by students who need to stay on campus for academic, on-campus employment or co-curricular reasons.
For students who do not have a reason to stay over the break, Thanksgiving break begins on Nov. 20 and ends Nov. 25. Winter break begins Dec. 14 and ends Jan. 27. Students who want to stay between those dates are required to fill out a request form by Nov. 7.
"Students must go to Res Life through Evan Huckfeldt, who will process that student's request to stay on campus during break," said Erica Quan, a resident assistant.
Students who prefer to stay on campus during any break have to fill out an electronic form, which can be found on the Stevenson University website. Students can search "Residence Life" on the website, and a tab for break extensions is on the left side of the page. The form is available for submission online to the Office of Residence Life.
Just because students submit a form does not mean they will be approved for an extension to stay on campus during break. According to information on the Stevenson University portal, the Office of Residence Life will review each request after Nov. 7 and notify students when a decision is made.
"Once a request has been granted, the [resident assistants] will put up the break extension notice on their door," said Quan.
Resident assistants are not part of the process of break extension approvals.
"RAs do not have a huge role in the process. It is up to the resident to fill out the form. If there are winter RAs, then they do what normal RAs do, but just for winter break," said Norman Greenwell, resident assistant.
Prior to breaks, resident assistants will conduct room checks to see if residents left campus.
According to the Residence Life website, students who are found in their rooms without an approved form will be asked to leave the room and wait at the Security office until someone can pick them up.
Students can contact the Office of Residence Life at 443-334-2588 if they have questions. Students can also talk to Evan Huckfeldt, assistant director of housing, if they have additional questions about rules for residents who stay on campus over break and the process of requesting break extensions. Huckfeldt can be contacted through his campus email.
Donate to Stevenson Villager
Your donation will support the student journalists of Stevenson University. Your contribution will allow us to purchase equipment and cover our annual website hosting costs.