The Center for Environmental Stewardship is hosting an event on Nov. 15 to assist students in learning about recycling. America Recycles Day falls on a Thursday this year, and students can attend two student-run sessions about correct recycling.
In an effort to teach the Stevenson community about proper recycling, Kimberly Tucker, the director of the Center for Environmental Stewardship, has coordinated several environmental-enhancing events and has been integral in student awareness about recycling.
"What we (CES) are trying to accomplish is to educate the SU community about recycling rules because they can be confusing," said Tucker.
One rule (which has changed in the past year) Tucker refers to explains how to recycle plastic bags.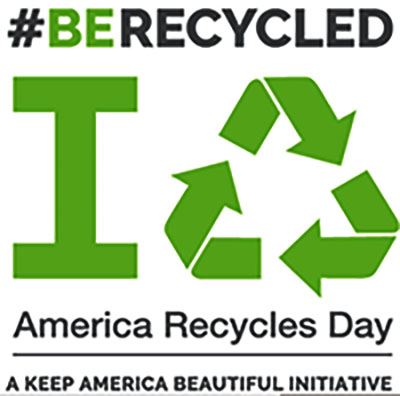 "Now people are not allowed to put plastic bags into the single stream recycling bin. You can still recycle them, but you must bring them to a specific place, like a grocery store, that collects plastic bags," Tucker explained.
She makes an important point: while people like recycling, they should LOVE reusing. Starting in December, CES is offering Stevenson students a chance to earn prizes for reusing something, like a water bottle or coffee mug.
"We will be launching a campaign for the spring semester called Cupanion, which rewards students for utilizing reusable objects, such as water bottles and Tupperware for food," said Tucker.
This campaign is one of many ideas that CES has brainstormed. Flyers around Stevenson campuses were also the work of Tucker and her student-coordinators. Mason Scott, a freshman nursing major, finds the flyers on Owings Mills North very helpful.
"The location of the flyers, which is right above the recycling bins, really assisted me in figuring out what belonged in what waste bin," said Scott.
Scott, who will be attending the evening session on America Recycles Day, is eager to learn how to help out the community — and the planet — properly.
"I think that with what has been stated by scientists recently about our planet having an expiration date in the next few decades, communities of people should want to do something small, like refilling a water bottle, that can impact our planet positively," Scott explained.
The Center for Environmental Sustainability encourages people to attend either event on Nov. 15; they are located the Manning Academic Center around noon, and in Rockland Dining Hall around 5:30 p.m.
America Recycles Day asks participants to take the pledge:
Learn: I will find out what materials are collected for recycling in my community.
Act: Within the next month, I will reduce the amount of waste I produce, I will recycle more, and I will buy products made with recycled content.
Share: In the next month, I will encourage one family member or one friend to take the #BeRecycled pledge.
Anyone who is interested in becoming more involved in active recycling can find more information on the America Recycles Day website.