Hair dryer offers healthy hair options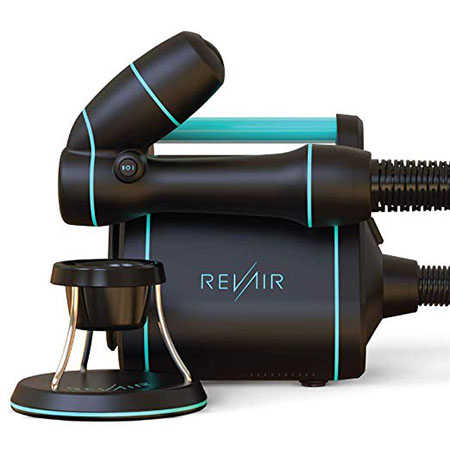 There's a new blow dryer in town, and it's taking the beauty world by storm.
For years, blowing out hair for straighter results would take a long time. This new blow dryer claims that it is faster, healthier and easier for your hair.
The RevAir Reverse-Air Dryer claims that it takes less time using less heat than a conventional blow dryer. The company's slogan for the blow dryer is, "Blow your mind, not your hair."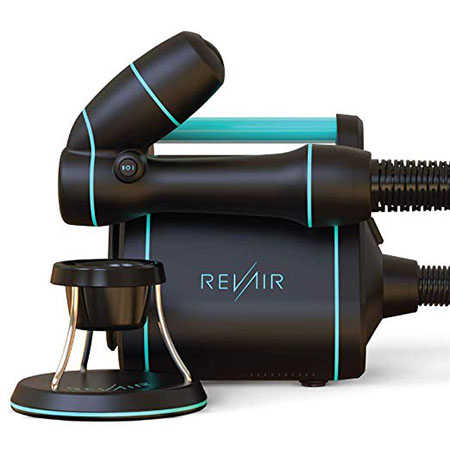 It moves heat in the natural direction of the cuticles, helping to smooth and straighten hair, thereby eliminating the need for a flat iron after blow drying normally. The company claims that the product is suitable for all hair types, ranging from natural curly and coily hair to even straight hair. According to RevAir's website, there are six things that this company believes sets its product apart from the conventional dryer: tension without friction, 360-degree coverage, beats the heat, size, safe and sound, and lastly common sense.
One of the ways this process has become easier is the company's first promise, which is tension without friction. Because the blow dryer provides consistent tension, it replaces the need for a brush's damaging friction, thereby decreasing detangling time. Second, the blow dryer also has 360-degree coverage on hair strands while pulling water away, using half the wattage a normal hair dryer would take, so less heat is needed to effectively dry each hair section.
The company also claims that the product is designed with a long hose and fits on most bathroom counters or vanities, which allows the option of either standing or sitting while doing hair. Lastly, the product includes a sensor to monitor heat levels and has an automatic heat shut-off.
So far, the product has gotten many good reviews, specifically on YouTube where there are an abundance of beauty gurus. Even though the dryer is for all hair types, it targets curlier hair as shown in numerous review videos. Naptural85, a very prominent influencer on YouTube, notes that even though it was "a lot of machine," she was impressed with the results. Even though she was drying her hair, her strands were still left moisturized and shiny, and most of all, it actually fully dried her hair. For a detailed review about this product, visit her channel, Naptural85, on YouTube.
Overall, the dryer seems to be a better alternative to a normal blow dryer, but it also comes at a much heftier price. The dryer can be found on the RevAir's website for the retail price of $400. The price may seem a little high, but the results speak for themselves.
Donate to Stevenson Villager
Your donation will support the student journalists of Stevenson University. Your contribution will allow us to purchase equipment and cover our annual website hosting costs.