With the release of her seventh studio album, "Lover," Taylor Swift has made her due return to upbeat, bold pop music. As a whole, the album is generally good, with a positive vibe and euphoric, catchy songs. However, with the inclusion of 18 tracks, a handful of the songs seem over-processed and convey a political agenda only semi-effectively.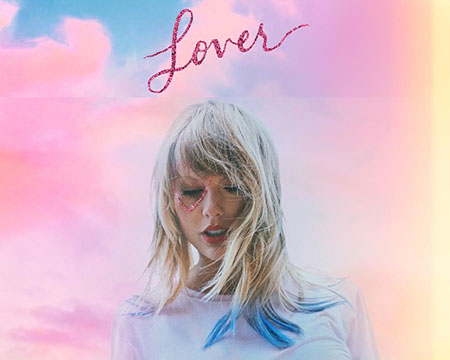 As usual, the pop sensation has managed to intertwine her musical talent with her unique life experiences to create a vast collection of relatable songs. While critics have labeled her irresponsibly specific, the unreasonable amount of press she receives has worked in her favor in the sense that she's been able to utilize it as a catalyst for her lyrics.
Following her last album, "Reputation," the energetic arrangements in "Lover" pose a large contrast. The edgy, dark and vengeful vibes from "Reputation" have been washed away by upbeat songs like "I Think He Knows" and "Paper Rings."
While the subject of her last album circled around Swift's reputation for writing songs about her very public break-ups as well as her feuds with other stars including Kim Kardashian and Kanye West, this album begins with addressing the feud in a light-hearted matter, with the first track of the album, "I Forgot That You Existed," as a direct message to the West family.
Swift then transitions into discussing the other aspects of her life, particularly her long-term relationship with British musician Joe Alwyn. The songs "Lover" and "London Boy" are directly about Alwyn, raw heart-written professions of her love for him.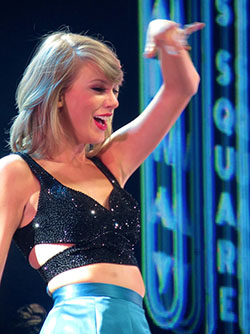 She also touches upon different struggles in her life outside of heartbreak, such as her struggle coping with her mother's cancer. Andrea Swift was diagnosed with an unspecified cancer in 2015, and is again facing the disease.
Swift dedicates "Soon You'll Get Better" to her mother, describing her feelings concerning the thought of losing her mother but agreeing to stay alongside her throughout the duration of her cancer, and overall, her life. "And I hate to make this all about me/ But who am I supposed to talk to?/ What am I supposed to do?/ If there's no you," sings Swift.
While Swift has spoken of her personal life and feelings multiple times, there is a certain song on the album that has sparked outrage within the LGBTQAI+ community. "You Need To Calm Down" is an upbeat song directed at homophobic individuals, pressuring them to accept others' lifestyles and stop cultivating homophobic culture. However, the song has had the opposite effect as the LGBTQAI+ community disapproves of Swift's profitting off her allyship.
Another politically-charged song is "The Man," in which Swift discusses her gendered lack of privilege, which causes her success to be underrated. The song as a whole stands on merits of own melodies and purpose, and the political agenda in this song was positively received by the feminist community.
The two greatest songs on the album, however, are "Cruel Summer" and "Death by a Thousand Cuts," both songs are about love and loss.
"Cruel Summer" is a triumphant, synth-pop result of modern production aesthetics with a powerful chorus. "Death by a Thousand Cuts" manages to put a sound to a chandelier using the range of a piano to personify and bring the lyrics to life. Both songs are truly a result of her own talent with the variety of producers Swift has worked with for the creation of this album.
Overall, the album is a personal conversation Swift has with her fans. There's a song for everyone on this album, but clearly that doesn't constitute a 5-star approval rating from everyone.