Center for Diversity & Inclusion is open for all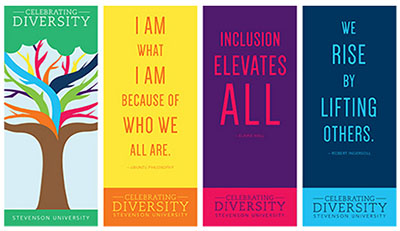 Stevenson University's Center for Diversity and Inclusion, located in Caves Sports and Wellness Center, is a safe place for students on campus.
The Center for Diversity & Inclusion first opened on February 7, 2017. In addition to being a safe space, the center also provides a meditation and prayer room for students and faculty, according to Stevenson.edu.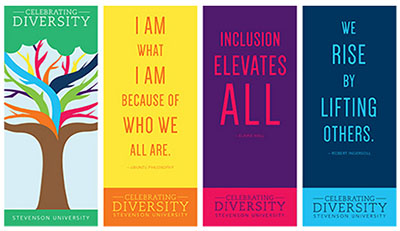 The center hosts various human resources workshops, including "Why Diversity is Upside Down" and "Inclusion, Exclusion." Various clubs hold meetings in the center, such as the Pulse's series of meetings, which are held on the first Thursday of each month, and the center's own "Let's Talk" series on Wednesday nights.
This center supports and upholds Stevenson's message of diversity and inclusion. The message, according to Stevenson.edu, "embraces people of all backgrounds, defined by, but not limited to, ethnicity, culture, race, gender, class, religion, nationality, sexual orientation, gender identity or expression, age, physical ability, learning styles, and political perspectives."
Cristina Garcia, director of Diversity and Inclusion at Stevenson, has worked with inclusion issues for over 10 years. In the past, she has helped campuses (including Loyola University Maryland) grow by diversifying student activities and encouraging involvement.
"The opportunity to grow a center [is] very appealing to me," said Garcia. "I am looking forward to building a vibrant center with offerings that increase student engagement and allow for a more inclusive community."
Garcia has been working with Stevenson since June 1 to ensure that this year can be as successful as possible. During that time, Garcia planned for this fall semester, attended training sessions, and began working with students to become familiar with the campus environment.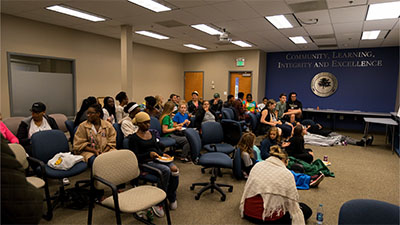 Garcia's passion comes from understanding the importance of giving a voice to the voiceless on campus. She said, "It is important to have a space where those who are sometimes made to feel 'other-ed' can retreat to process experiences and be in community with those who identify like them or can serve as an ally to them."
Garcia's work with the center focuses on improving diversity and inclusion by working with four main committees: marketing and communication, programming and events, training and professional development, and assessment and reporting. For example, Garcia's work with programming and events makes sure that Stevenson's activities are in accordance with university policies on diversity and inclusion. The other committees work to diversify their respective areas of the university.
Even with the center's best effort, it would be impossible to have a university that is completely free of incidents of discrimination and harassment. Students, faculty, and staff can report incidences of bias electronically at https://www.stevenson.edu/student-life/forms/anonymous-reporting.html.
Incidences and concerns will be dealt with on a case-by-case basis to ensure that an appropriate solution is reached. "My goal," said Garcia, "is to work with the community as a whole to make sure that students' needs and concerns are heard and addressed."
The Center for Diversity and Inclusion is open to any student who has been discriminated, harassed, or forgotten. Garcia's office hours are from 11-12:30 a.m. Monday through Friday. This time is open to any student who has concerns about diversity and inclusion at Stevenson.
The Center for Diversity and Inclusion is open from 8:30 a.m. to 5 p.m., Monday through Friday, and is open until 7 p.m. on Tuesdays and Wednesdays.
Donate to Stevenson Villager
Your donation will support the student journalists of Stevenson University. Your contribution will allow us to purchase equipment and cover our annual website hosting costs.