Men's club ice hockey starts season strong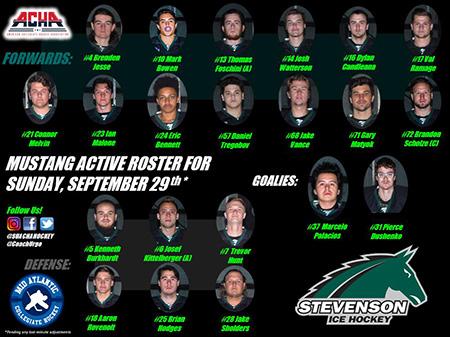 Stevenson men's American Collegiate Hockey Association (ACHA) Division ll ice hockey team is heading into their third season. With a full roster including nine seniors, the team has high expectations this year.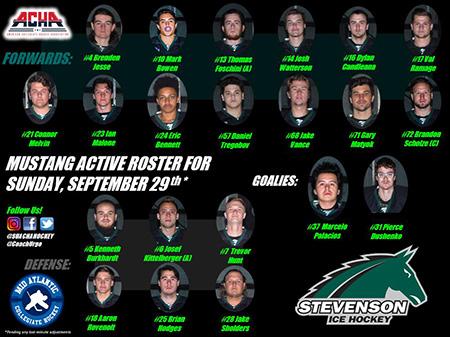 Head coach Mike Urgo talks about the start of the team, noting that the players on Stevenson's junior varsity team didn't enjoy playing games for which there are no playoffs or championship. Thus, they formed the men's ACHA Division II ice hockey team that competes in the Mid Atlantic Collegiate Hockey (MACH) conference.
The ACHA has been growing as a whole in recent years mainly due to the influx of talent growth and quality of play, said Urgo. He added that in the Stevenson community, he has noticed growth due to increased winning from year one to year two.
There are multiple differences between ACHA hockey and traditional club sports. Urgo explained that the skill level is very high in this league, adding that ice hockey isn't a sport that players can pick up easily; it demands both skating talent and athleticism.
Urgo also praised the ACHA for the way it is run, particularly that championships are often played in National Hockey League (NHL) facilities with recognition by the NHL. He added that the ACHA holds an annual combine that is linked to two professional leagues, the SPHL and the ECHL, which are a tier below the National Hockey League.
Yet there are some differences from the NCAA. Urgo explained that ACHA teams will often recruit younger players right out of high school, often with less experience, while the NCAA recruits played who play junior league hockey for several years before starting their college career.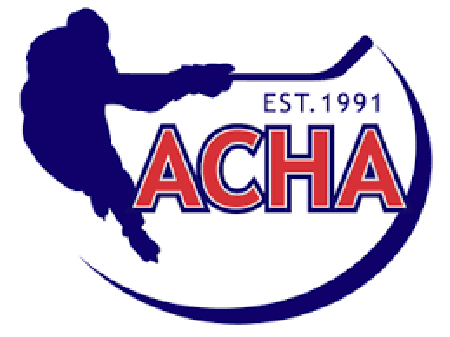 Pierce Dushenko, senior goaltender, said that difference between the ACHA and the NCAA is a lot less than most people think. Skill levels in the ACHA are comparable to NCAA Division III hockey, but the difference comes in that ACHA teams can include former NCAA players and new and experienced players.
Urgo said that the team has high hopes for this season with several upper-classmen who have played at the NCAA level along with depth at all positions. Dushenko added that the skill that the team possesses gives them the potential to make a run in the postseason.
The coach explained that hockey culture is very competitive and committed, which can be seen in the team's weekly practice and game schedule. They practice three days a week from 5:30-7 a.m., with practices consisting of conditioning, team drills and scrimmaging. They will then play a game Friday or rest in preparation for weekend games.
The Mustangs' next home game is Oct. 18 at 7 p.m. against NC State. All games are free to attend and are held at the Sportsplex in Reisterstown. All interested fans can keep up with the team through their Twitter and Instagram accounts @SUACHAHockey.
Donate to Stevenson Villager
Your donation will support the student journalists of Stevenson University. Your contribution will allow us to purchase equipment and cover our annual website hosting costs.