With a victory in the Oct. 19 Homecoming game against Albright College, Stevenson football advanced their conference record to 3 -1 which tied them for third place in the Middle Atlantic Conference (MAC).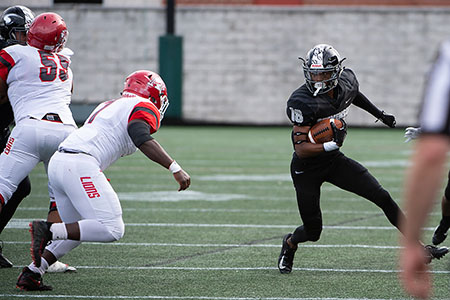 The Mustangs are six games into their season with four games remaining. Junior Chase Cole said his goal for the team is to "win out, obviously win every week" for the rest of the season.
During the team's 55-7 win against Albright, Stevenson came out of the gate slow during the first half. The Mustangs were tied with Albright 7-7 at the half, with neither team scoring in the first quarter.
Sophomore quarterback Ryan Sedgwick was able to connect with Cory Jones on a 55-yard completion in the second quarter, for Stevenson's first touchdown of the game. These 55 yards were among the first of Sedgwick's 425 passing yards for the game.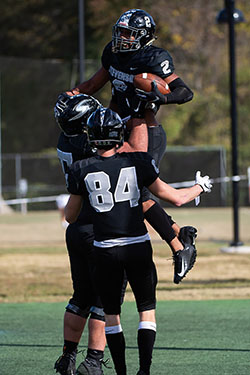 The third quarter brought 27 of the team's 55 points with contributions from juniors Deion Mason and Titus Johnson and senior Chaz Lyles. Each of these players completed a touchdown to advance the team to a 34-7 lead at the end of the third quarter. Lyles went on to gain 122 yards receiving, while Johnson gained 55 yards rushing total during the game, according to gomustangsports.com.
All sides of the game including offense, defense, and special teams, are important parts of the team's success, according to head coach Edward Hottle. That success was evident during the Homecoming game as the Lions were unable to score in the second half. The strong defensive end has drawn attention to new defensive backs coach, Rod White.
As the season continues, Stevenson will face King's College on Saturday, Oct. 26. King's College is sixth in the Middle Atlantic Conference standings with a conference record of 2-2.