Stevenson University's Asian Culture Club (ACC), which has already planned various events for the fall semester, is hoping to continue to enhance the Stevenson community's knowledge of Asian cultures by hosting both events and general meetings.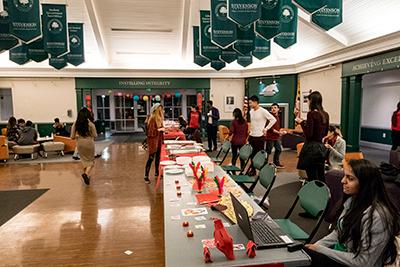 Eunyeong Joo, vice president of Asian Culture Club, said that the goal of the ACC is to "gather all the people interested in Asian culture or who have a [cultural] background in Asian culture, to develop a bond," and to "educate people of other cultures."
The president of the Asian Culture Club, Elaiza Barcenilla, said that the club hosts about five to six events a year. The club is open to collaborating with other organizations on campus, such as with the Black Student Union (BSU), the African Student Union (ASU), and the Organization for Latin American Students (OLAS) to plan and host a "culture fest," according to Joo.
Mary Monte, secretary of the club, said that since ACC's founding in 2016, under the leadership of former club president Dawn Lucas, the club has continued to grow in membership. Joo said that currently there are roughly 10 to 12 active members of the club, with 40 people having signed up for the club at Stevenson's involvement fair this semester.
The club has hosted several events already this semester and with more events to come. On Sept. 10, the club held a Boba Tea Party in Rockland, and on Oct. 30, the club hosted a Diwali celebration in Ratcliffe in observance of the Hindu festival of lights. Both of these events had a turn out of about 40 people and were successful, said Monte.
The club is also planning a karaoke event towards the end of the fall semester. According to Monte, this event aims to be "a nice way [for students] to get together and de-stress, especially with finals coming up."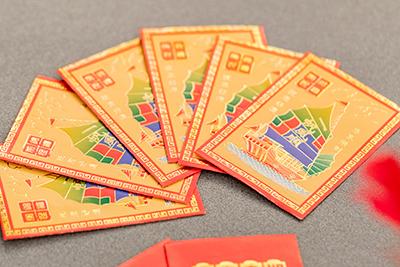 For the spring semester, the club is arranging for more events to take place, such as a celebration of Chinese Lunar New Year, and a Zen Garden activity.
"You don't have to be Asian to be part of the Asian Culture Club," Barcenilla said. In fact, Barcenilla hopes that more students will become involved with the club. Anyone is welcome to join ACC and participate in weekly meetings and events, no matter their cultural background.
"We want to share our culture, and also learn from others' [cultures]," Joo said, adding, too, that the club wants to bring more diversity to [the] school community.
ACC club meetings for the fall 2019 semester take place in the Brown School of Business and Leadership in room 408 at 6:30 p.m. every Tuesday. If a student is interested in joining the club, or has any questions about the club or its events, the best way to contact ACC is through Stevenson email.