A 21-year old college student at the University of South Carolina ordered herself an Uber home after a night out. According to a CNN article, the student "hopped into a black Chevy Impala, thinking it was her ride."
The female college student, Samantha Josephson, was later found dead–kidnapped by the predator she thought was her Uber driver and then stabbed to death.
Unfortunately, situations like this aren't as rare as one would think. According to Abigail White, a writer for Ridester, with the winter season and holidays coming up the need for rideshares increases.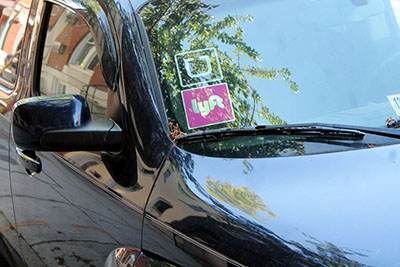 As the demand for Uber and Lyft rides increase, so does the potential for dangerous situations similar to Josephson's.
Below are some tips to ensure rideshare safety not only during the upcoming holiday season, but year-round:
1. Check the Vehicle
One of the simplest ways to ensure rideshare safety is by checking the vehicle before entering it. Make sure that the license plate, make, and model of the vehicle matches what is displayed on the app. Asking the driver to confirm the name of the rider can help ensure that the driver is who they say they are—real rideshare drivers see a customer's name on their app.
2. Share Trip Details
Riders should always share their location or ride information with close friends or loved ones. Having a trusted person also know the rideshare driver's information allows for a watchful eye should things go awry.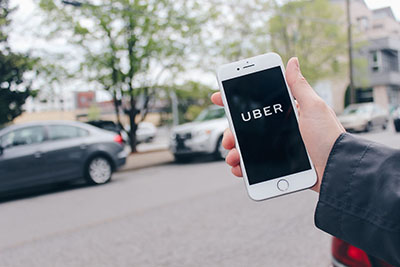 3. Utilize Emergency/Panic Button
Uber and Lyft apps are both equipped with an emergency button riders can use to dial 911. According to the Uber website, when 911 is called through the app, it "provides real-time location and trip details that can [be] share[d] with the dispatcher." Don't hesitate to call for help if it's needed.
4. New Uber Feature Able to Text 911
If a rider or driver feels that he or she is in an emergency situation, a new feature on the Uber app will allow users to discreetly text 911. Not only will their text alert authorities to the potentially dangerous situation, but it will also send important information—such as the make and model of the driver's vehicle, as well as the destination of the ride.
5. Safety in Numbers
If possible, try to carpool even when using a rideshare service. There is always safety in numbers. And if payment is an issue, most rideshare apps have a "split fare" option which allows riders to split the cost of the ride with each rider.
"I'm always careful when it comes to taking Uber and making sure everything matches up," said Stevenson senior Amya Dumay.
Safety is always a priority, so taking the necessary precautions with rideshares can make riders even more grateful this holiday season.