Delta Alpha Pi is an honor society on campus that celebrates academic excellence from students with disabilities, focusing on the various challenges they had to overcome to earn this achievement.
On Sunday, Nov. 17, 12 new members will be inducted into the honor society that was founded in 2004 as the first organization to recognize students with disabilities. This organization is focused on shining a spotlight on the achievements that students with disabilities have earned in spite of their various setbacks.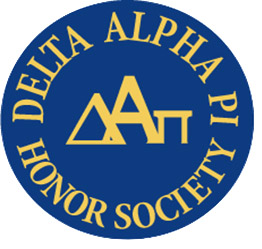 To become an inducted member of Delta Alpha Pi, all students must have a documented disability and work with a staff member in the Office of Disability Services. Undergraduate students must have 24 completed credits and an overall grade point average (GPA) of 3.1, while graduate students need 18 credits and a GPA of 3.3.
The organization is actively updating and refreshing itself, according to disability services specialist Kim Forthuber, who said, "We're looking for a new group of officers. All of our current officers have already graduated this past May, and some are graduating in December. We are 'revamping', and we do have some students who are running for office and we are going to hold an election at the end of the ceremony." This update among club personnel should be an attraction to any incoming members and incoming students interested in pursuing membership in this organization.
When it comes to "revamping" the Delta Alpha Pi, Epsilon Rho chapter, Disability Services graduate assistant Christine Longbottom said, "We've had students who really want to get involved and bring life back to DAPi, have events on campus and bring awareness to the disabilities on campus and that this honor society exists."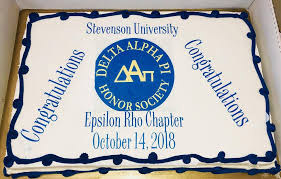 Forthuber spoke about goals for the organization: "We hope that disabilities would be more recognized on campus. Professors have a better understanding of what different disabilities are, how they affect the students and how to tailor their teaching for those kind of students." At the moment, the honor society is focused on pride and recognition, which matches the organization's core values.
Delta Alpha Pi has three main values associated with its name. Disability corresponds with Delta, Achievement corresponds with Alpha, and Pride corresponds with Pi. All three values together form the goals of Delta Alpha Pi as an honor society.
An official Delta Alpha Pi informational pamphlet says, "Because of the negative stereotyping associated with disability, students have been reluctant to identify themselves publicly." This fear of sharing true identity and being scared to share disabilities is why an organization like Delta Alpha Pi exists.
Delta Alpha Pi wants people with disabilities to have pride in themselves and embrace who they are despite discrimination from the world around them. Achieving member status in this honor society will give them a boost in pride to achieve in whatever it is that they may do to remain aligned with the Delta Alpha Pi values.
More information can be found on the Delta Alpha Pi website.