Stevenson dance team prepares for competition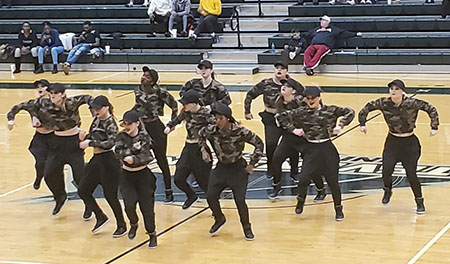 The Stevenson University dance team consists of 12 dancers who perform at showcases, sporting events and competitions throughout the school year.
Coached by Kelsey King and her assistant coach Jordan Browning, the team performs at half-time of every home football and men's basketball games. They usually perform a new routine each time, showing how passionate they are about dancing.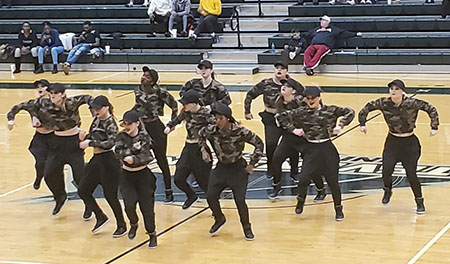 Sophomore and two-year member Lauren Cummins said that her favorite part about the team is her teammates. She describes this year's team as "being a really big family" and said they all "hang out outside of dancing."
Just like her teammate, third-year Madeline Lentino said that the women all get along really well, making sure they are always communicating with each other on and off the dance floor. She described them as being a very welcoming team.
When they are not performing or practicing, the team enjoys spending time together, whether it is a scheduled activity or not. Cummins said that they always celebrate everyone's birthdays together, as well as spend the week of spring break together as a team, preparing for nationals.
Madeline Lentino decided to join the team once she realized how much she missed dancing after taking a year off. She has been dancing for most of her life and believes that it is a good stress reliever.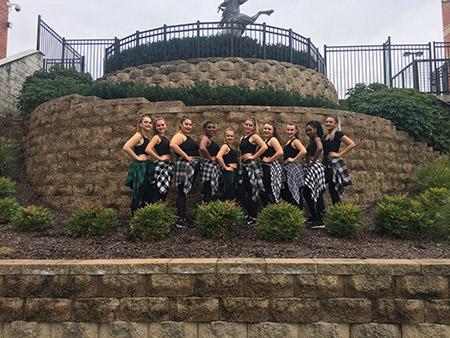 Aside from performances throughout the year, the team is constantly preparing for competition at the National Dance Alliance College that takes place in the spring. The competition is held in Daytona Beach, Fl.
Cummins explains that their team goal this season is to go to nationals, make it to the final round and bring home first place. She said she believes that they are capable of winning it all this year, although it will be tough and will require a lot of hard work.
Although their competition is not until the spring, the team usually starts working as soon as their music is ready. They start prepping and choreographing as early as November, making sure that they have mastered their routines when Nationals begin.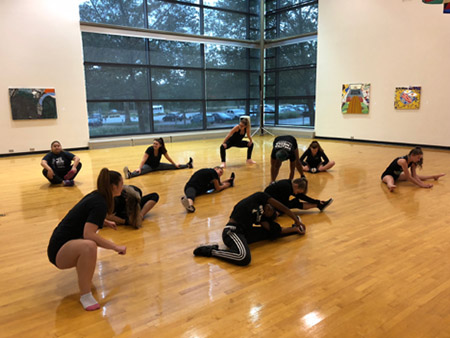 To win a national title takes dedication and hard work, both of which this team possess, according to Cummins. However, the team knows that their passion for dance and their bond as a team is what is most important when it comes to winning.
Their next performances are at half-time of the football game against Johns Hopkins University on Saturday, Nov. 23, and the men's basketball game on Saturday, Dec. 3.
Donate to Stevenson Villager
Your donation will support the student journalists of Stevenson University. Your contribution will allow us to purchase equipment and cover our annual website hosting costs.