The Stevenson University (SU) library staff are excited about the events they are planning this spring semester.
These events are for the entirety of the Stevenson University community, from students to staff. Brianna Hughes, librarian for instruction and outreach, said, "If there are faculty or staff who are interested, we'd love for them to come out and enjoy themselves."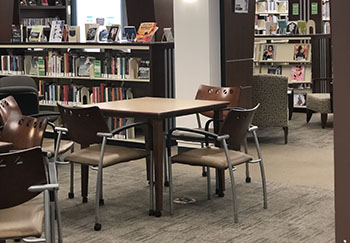 The first event taking place is the SU Mobile Library Presents: Women's History Month, which will be held on Wednesday, March 25. Taking place at noon, the mobile library will visit the Manning Academic Center (MAC) concourse with books, movies and other items available to check out to celebrate Women's History Month.
The library staff will also offer a craft table, snacks and prizes for students, faculty and staff. The library staff urges students to remember to bring their SU ID to check items out.
On Friday, March 27, the Stevenson library will partner with the office of student activities to hold a "Lock-In at the Library" event at the Brown School of Business and Leadership (BSOBL) library location.
Attendees are encouraged to wear pajamas, and activities will include Twister, making friendship bracelets, a photo booth, in addition to a movie screening. Snacks, such as pizza, popcorn, and other junk food, are also to be provided.
National Library Week takes place from April 19-25, and on Monday, April 20, the library plans on holding an event to celebrate. The details of this event are to be determined, so the library staff urges those interested to check the library's website regularly for further information.
On Earth Day, April 22, the library in BSOBL will hold a plant swap, where attendees can plant a houseplant and take it home. This event will be held from 11 a.m.-1 p.m.
The second annual Human Library event returns on April 23 at the BSOBL library location from 6-9 p.m. The Human Library event is held at locations internationally, and is designed to foster conversations between "'readers' and 'books'."
The "books" of this event are individuals with diverse perspectives, backgrounds and identities, and the "readers" can ask them questions in order to learn and challenge prejudices.
Junior Kailyn Pater, who participated in the Human Library event last year, said the event "allowed for open discussion where you could ask questions without feeling like you're crossing a line or being judged." She encourages the Stevenson community to attend this year.
Finally, the Stevenson library will hold its semiannual De-stress Fest for finals week. With events at all library locations, there will be daily activities, snacks and contests to help students and faculty de-stress from classes and homework.
To find more information on the daily events of the De-stress Fest, check in with the library's website or social media to stay informed.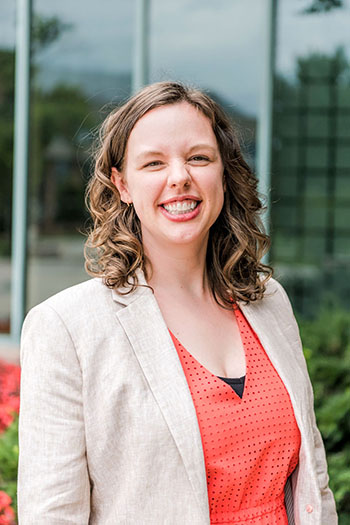 Hughes said the library's goal for these events are to partner more directly with the Stevenson community and to show people who they are and what the library is about.
"Events are a really good opportunity to talk to folks and find out what they need out of their library," added Hughes, "and learn what we could be doing better or differently."
On the library's website, in addition to finding more information on upcoming events, there are also many other resources available to Stevenson students.
Under the research tools tab on the library's website, students can find course guides created by librarians who work alongside instructors that request course guides for their classes. These guides contain useful information about projects and samples of books, journals or articles that might be useful to a student in a particular class.
Not all classes have a library course guide, but for those that have it, it can be a helpful tool to use during the semester.
There are also a lot of ways to get in touch with librarians through their website. The "Ask Us" program is a live chat option where you can ask questions and get quick responses from librarians from 10 a.m.- 4 p.m., Monday through Friday.
"If it is outside those hours, students can submit their questions and contact information and we will get back to [them] as soon as possible," said Hughes. "This is available evenings or on the weekends, so even when we aren't physically in the building, we are still able to answer students' questions."
There is also an option to make an appointment a librarian one-on-one for in-depth research help, which can be done under the "Make a research appointment" tab on the library's home page.
For any additional information about upcoming events or library resources, please visit the library's website at www.stevenson.libguides.com.