The Office of Residence Life and Housing at Stevenson University has welcomed two new members to the staff to fill the director and coordinator of housing positions.
Anne-Marie Hantman and Leslie Kintner both joined the staff during the 2019-2020 school year. Hantman is now the director of residence life and housing, and Kintner is the new coordinator for housing operations.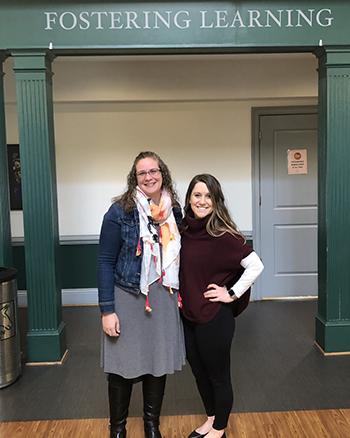 As director of residence life, Hantman wants to set a solid foundation to focus on addressing student concerns beyond the classroom.
Often a student's first time away from home and parents, college can be a difficult time to adjust. Hantman wants to make sure students feel comfortable and safe in their residence.
Hantman, previously the complex director of residence life at the University of Buffalo in New York, has been working in the residence life field her entire career. Because of this, she understands the process of learning from experience and from the staff, faculty and student resident assistants around her.
Kintner was previously the community director as well as resident hall director at SUNY Oneonta in New York. She began working in the coordinator of housing position at Stevenson during the beginning of 2020, filling a role that has been vacant for one semester.
During her time here, Kintner wants to start her journey by "hearing the concerns from staff and student staff members" to see where things are not working for them. She would like to focus on that feedback to guide her first few assignments within the department.
Kintner said that her first year is really about "learning and understanding the process before you can try to adjust it." Her previous experiences allow her to communicate, connect and work with staff members to enhance the residence life office.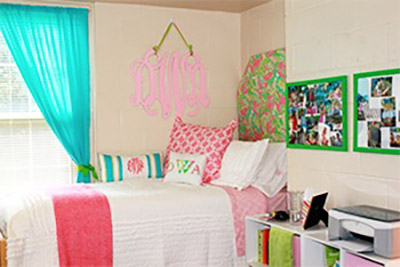 Although Kintner has only been in this position for three weeks, she wants students to know that if she says in an email, "Would you like to schedule a meeting with me?" she genuinely means that. Both Kintner and Hantman's offices are open because they both value the personal student experience, and strive to make that experience better through the residence life department.
Both women are very excited to "hit the ground running" in their new positions and are grateful for the staff, students and faculty who have helped their journey go more smoothly. Kintner and Hantman have made it their mission to create a campus environment for students that feels like home.