With the temperatures heating up and spring quickly approaching, people may be spending more time outdoors and in the sun.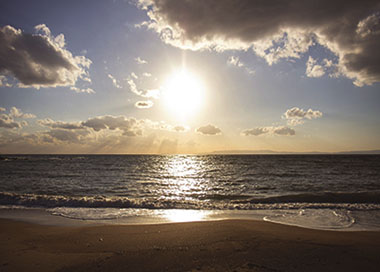 With this, people may begin getting their summer tan. However, there are many myths about the benefits and advantages of getting a tan. "There is no such thing as a safe tan," according to the FDA. "The increase in skin pigment called melanin, which causes the tan color change in your skin, is a sign of damage," the FDA explains.
Damage to the skin, the most significant organ of our bodies, can be toxic. One way to damage the skin is through sunburns, which are shown on the skin when it is red or peeling. The FDA also states that other effects of sun damage are wrinkles, sunspots, or leathery skin.
According to the FDA, when UV rays reach the skin, the epidermis (or outer layer of skin) becomes damaged. As a result, the immune system increases blood flow to the burnt area, leading to the skin becoming red and warm to the touch.
The body is simultaneously releasing chemicals to the body that translate as a burning sensation. The damaged cells cause itching and peeling as they are removed from the body.
Before worrying about the damage, there are ways to protect your skin. According to the AIM at Melanoma Foundation, sun lovers should avoid being outside between 10 a.m. and 4 p.m. These are peak hours for sun exposure, especially around noon, and the highest chance for skin damage happens when the sun is the highest in the sky.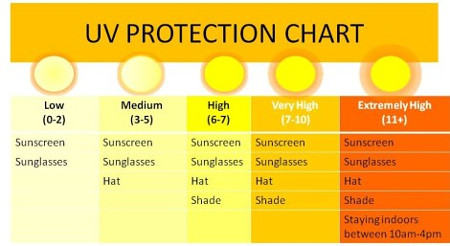 Those who spend any time outside should always wear sunscreen, specifically a minimum of SPF 15, the FDA recommends, even when the day is cloudy. Light can still shine through clouds and cause sunburn.
Skin can be damaged by sun exposure, whether or not the skin actually burns. The Cleveland Clinic notes, "Sunburn is an immediate reaction, but damage from the sun occurs over a lifetime."
The Cleveland Clinic also advises wearing protective clothing, including shirts with long sleeves and long pants, as well as a hat that shades the face. Sunglasses that filter UV light are also essential, advises the Cleveland Clinic.
There are some treatments that can help the skin heal after being damaged by the sun. A cold bath can help soothe the burning sensation of a sunburn, the Mayo Clinic suggests, adding that hydrocortisone cream and ibuprofen can also aid in easing the pain. However, according to the FDA, severe sunburn should be treated as a medical emergency if it is characterized as a large area of blistered skin accompanied by headaches, fevers, or chills.