Despite its bland look and lack of big names surrounding it, the Nike Hyperdunk 2017 basketball shoe is still at the threshold of comfort and performance for Nike.
I have worn the Nike 2017 Hyperdunk's since their launch, and found the shoe seems to work in all types of performance areas. Jumping was easier, but more importantly, cutting was quicker. Nike successfully utilizes react foam for ultimate comfort during movement.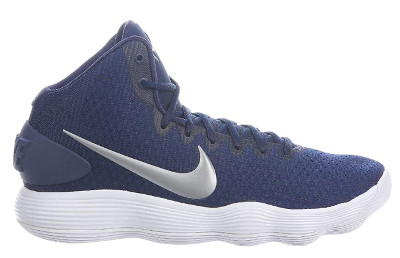 "React. That's what the sole in a basketball shoe should do. When you rock your heel into it to jump, it should cushion you and give you the slightest of boosts. When you land, it should make your feet feel comfortable," said Ebenezer Samuel in Men's Health.
I've always championed comfort and performance over looks and branding. When Nike revealed it was innovating for feel, I sought to buy the shoe immediately. The cushioning felt great and the shoes were lighter than expected. Some players will tell you that shoes don't matter in a game, that players won't feel a difference because they will be focused on playing; I disagree.
There have been plenty of games where my shoes were so bothersome, they prevented me from focusing. There is a reason why over 50 NBA players wear react foam on their feet. While the sales aren't incredible for a Nike shoe, they still perform well. "No amount of technology is going to stop people from buying 1987 Jordans. Nike has an incredible history with athlete sponsorship, unlike the newer companies such as Under Armour, regardless of how well their shoes perform," said Adi Joseph of USA Today. This is precisely why it is not fair to look at the Hyperdunk's numbers compared to shoes that have already been established top-sellers.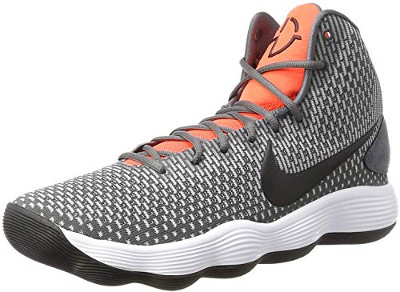 The Hyperdunk is a relatively new shoe developed using the latest concepts. People will end up buying them as well as newer models and variants. Though I purchased the shoes for their comfort, the surprise was just how well they performed during games. The react foam was not only comfortable, but it legitimately worked. It was not that my abilities were enhanced like other shoes claim; the shoes just made it easier to move. Less strength in each muscle is needed to get the job done, so more muscle energy can be used in the waning moments of the game.
The Nike Hyperdunk 2017 flies under the radar for most basketball players, and it deserves more credit than what it is given. The combination of comfort and movement, paired with the shoe's ability to mold well to any foot type allows easier maneuverability on the court, earning the shoe a 4.5/5 stars.