Second in a series of articles about Stevenson's senior student-athletes
As COVID-19 continues to sweep our nation, the senior athletes of Stevenson's community reflect on their favorite memories and achievements over their careers as a Mustang.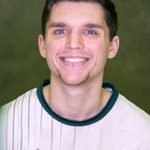 Derek Tangorra, a senior libero on the men's volleyball team, said that his favorite memory as a Mustang was winning the Middle Atlantic Conference (MAC) championship during his sophomore season. Following that championship, the men's volleyball team fought to the Elite Eight during the 2018 NCAA Tournament. Tangorra said his biggest achievement as a Stevenson athlete was being captain for two years, adding, "The team may like me, but to be looked at by 15 other guys that I'm a leader and that they're looking to me in pressure scenarios is very humbling to me."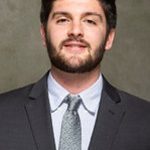 As a senior midfielder on the men's lacrosse team, Justin Pettinelli said that his season ending due to COVID-19 was devastating. The senior said, "We have all worked so hard over the courses of our collegiate careers, and to watch our season be taken away from us outside of our control was tough."
Pettinelli said one of his favorite memories was beating Stevens Tech in overtime during his sophomore year in 2018. "It was an intense game against a great, scrappy opponent. When Ethan Christensen scored the game-winning goal and our team rushed the field, there was a feeling of joy that resonated with each of my teammates."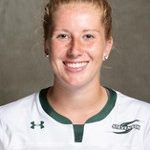 Alayna Roesener, a senior forward on the women's soccer team, said that her favorite memory was the first game of her senior season against Mount Aloysius. En route to the contest, she explained, their bus broke down, which caused their travel to be delayed, but the team did not become upset over this and decided to play games to pass the time.
Roesener added that their troubles did not stop there, as the audio system at Mount Aloysius was broken, and the two teams had to come together to sing the National Anthem. "The game went into overtime," she recalled, "and I just so happened to score the winning goal. I will never forget the celebration after I scored that goal. My team rushed the field to hug me and yelled in excitement."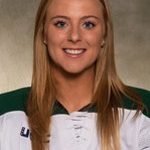 Carly McGee, a senior defense on the women's ice hockey team, said that her fondest memory was beating William Smith College during the United Collegiate Hockey Conference (UCHC) semifinal game to advance to the championship game in 2018.
This is part two of a three-part series that showcases senior athletes sharing memories from their careers as Mustangs, as well as their thoughts in regards to the COVID-19 ending their respective seasons. To participate, please reach out to Annie Smyth-Hammond through her Stevenson email.