It's a great day to learn online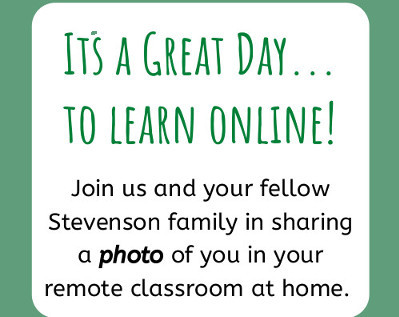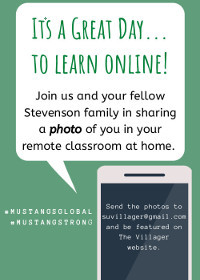 The Villager staff wants to see how you are building an online learning/teaching environment. Send your selfies to [email protected] and we will include them in this article!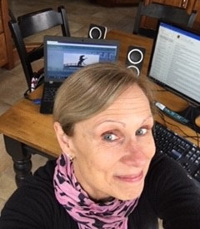 "I brought home my entire desk top set up. I work in the kitchen while my husband is in the home office, as he always works from home. This is definitely harder on me than him!"
~~ MC McFadden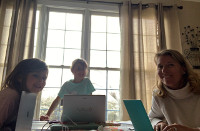 Dr. Leeanne Bell McManus of the Communication department
has set up her office surrounded by her daughters.
~~Leeanne Bell McManus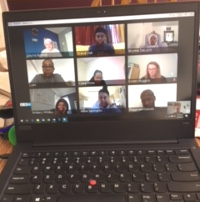 The women's basketball team, with coach Jackie Boswell, meets
online. ~~ Jackie Boswell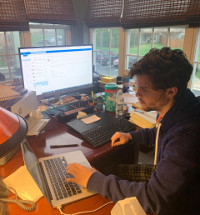 "I have set up a comfortable desk arrangement in my dad's
at-home office." ~~Derek Tangorra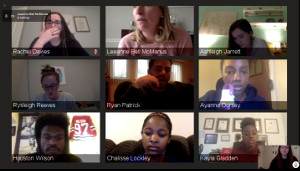 Dr. Leeanne Bell McManus' Advanced Event Planning class is
meeting online as they work to create a video for Dr. Jennifer
Waldeck, the first vice president of the Eastern Communication
Association. ~~ Jess Lewis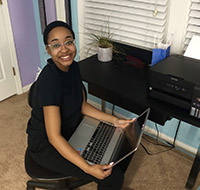 Stevenson University student Marriah Boyd, a business comm-
unication major, has created a comfortable home office space to
complete her online coursework. ~~ Marriah Boyd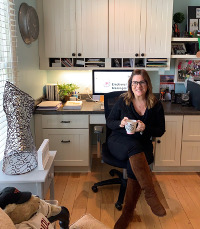 " Here I am, after Week 2, getting the hang of it!" ~~ Business
Communication professor Stephanie Verni
Donate to Stevenson Villager
Your donation will support the student journalists of Stevenson University. Your contribution will allow us to purchase equipment and cover our annual website hosting costs.