Fall 2020 has been a semester unlike any before at Stevenson University. While daunting forecasts about a spike in COVID-19 cases dominate national news headlines right now, some members of the Mustang community are choosing to use this hectic and unusual time as an opportunity.
Alyssa Laue is a senior nursing major who chose to live on campus this semester. While campus life may look different this year, she remains optimistic for the futures of both on-campus and remote students.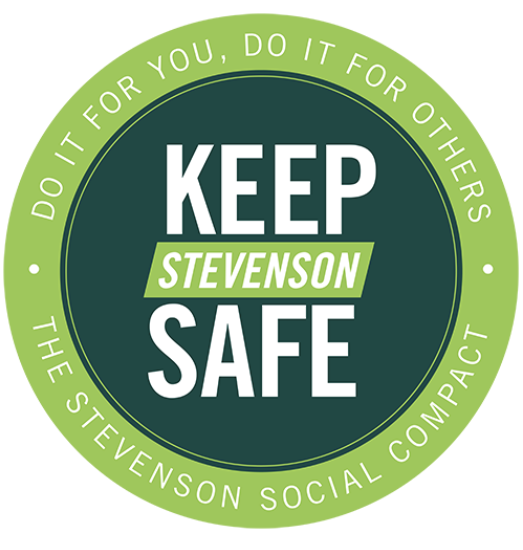 Laue spoke highly of Stevenson's quick response to the spike in positive test results among incoming students on Aug. 27, followed by a subsequent decision to initiate remote learning. The quick thinking that facilitated this administrative decision gave students and faculty an opportunity to return to campus in September.
"The school took a gradual approach to increasing the student population on campus again," said Laue. This gradual approach, coupled with regular, randomized COVID-19 testing, has managed to keep the Stevenson community operative.
On Oct. 21, Stevenson University's President, Elliot Hirshman, attested to this success in a public memo, stating, "Faculty and staff are carrying out the critical work of preparing our students for their futures, their careers and for leadership in an increasingly complex world. This is how it should be."
According to Laue, the university's comparatively successful semester would not have been possible without the community's proactiveness and adaptability. The Keep Stevenson Safe Campaign encourages students to continue wearing masks, social distancing and practicing regular hand washing, and the university's students and faculty are doing just that.
Matthew Grimm, Stevenson's Director of Campus Recreation, maintains a positive outlook in regard to the virus, and he is looking forward to incorporating campus life into this "new normal." According to Grimm, "A majority of Campus Recreation employees are just amped up to be doing something in-person again."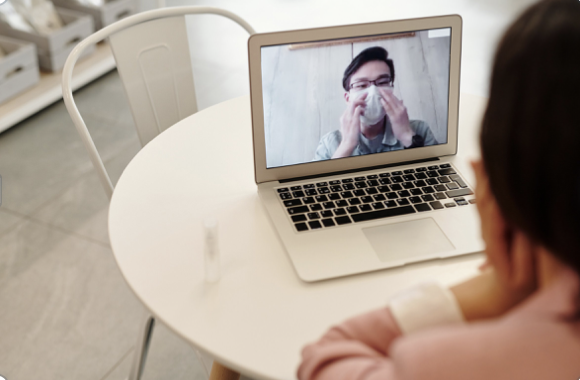 In addition, Grimm believes the safety precautions taken in the fitness centers has made both participants and workers more comfortable in those areas. He encourages Mustangs, near and far, to augment their own positive outlooks with regular exercise. They can do so, Grimm says, by "going for walks/runs outdoors, biking, hiking at one of the local parks, [and] exploring our waterways."
As far as his outlook on life during the pandemic, Grimm said, "One of my favorite quotes is: 'When you come out of the storm, you won't be the same person who walked in. That's what this storm's all about.' I've looked at COVID-19 as a storm, and I'm excited to see what's going to come out of this situation." Grimm added that he views COVID-19 as a "temporary thing," which helps maintain his positive attitude.