Stevenson Community finds new hobbies during the quarantine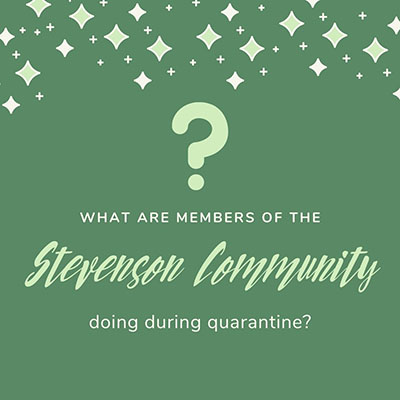 Though the pandemic has altered the "norms" of life worldwide, not everything that has resulted from the disease has been bad—and here are some of the silver linings to come out of the coronavirus pandemic for Stevenson University.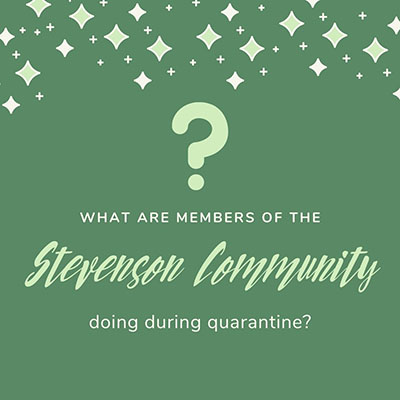 Sudden quarantining this year left many with unexpected boredom as Spring reigned in, prompting many to pick up new hobbies and talents. From painting to room renovation, people shared their varieties of newfound hobbies on different social media sites. Celeste Doaks, an English professor at Stevenson, expressed how some of her interests expanded beyond her normal hobbies during the quarantine.
"Well, because I'm a writer, I feel like one of my hobbies is something I already do all the time," said Doaks. "But in terms of new hobbies, my husband bought me some acrylic paints." Doaks explained that though she is not the best artist yet, she is working towards improving her painting skills and it helps her relax.
At Stevenson, many different clubs have taken a creative route for entertainment to substitute for in-person activities some of which included 'stuff-a-stang' by Student Activities and flag painting by OLAS.
Along with pastimes, the pandemic seems to have evoked a new age of online social awareness and change. A surge in activism and a rapid widespread of information was seen during the late spring of the pandemic following political and civil injustices. People took their activism online to all social media platforms to join the conversation and raise awareness.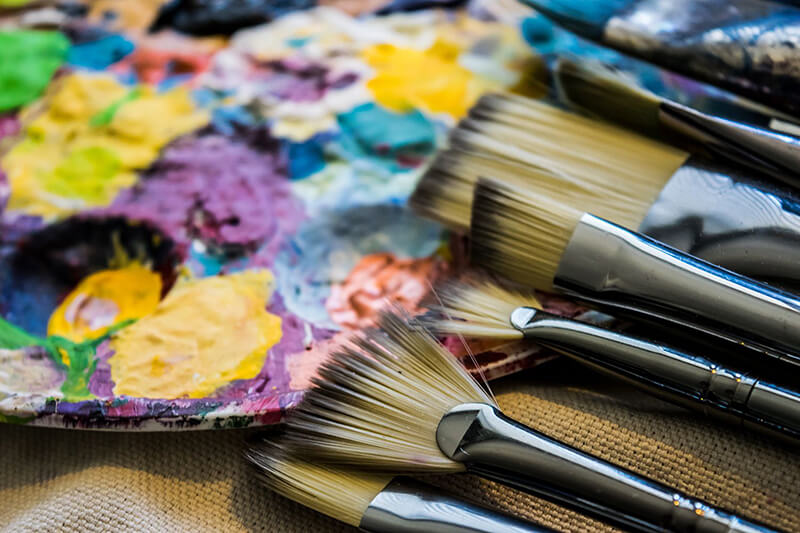 Maryuri Membrano Navas, a Stevenson sophomore, shared how she was politically active from home. "I've been doing a lot of activism online, but I know people that go to protests and still wear their masks, try to stay sanitized, and be safe while protesting but I have mostly been working through social media" said Navas.
Doaks explained that though the pandemic stopped her from her normal in-person protesting, she was "proud of the people in my city, Baltimore, for lifting up their voices in a peaceful way."
COVID-19 has also encouraged many to start small businesses. With millions of Americans getting laid off from their jobs due to coronavirus, many people took it upon themselves to create their own forms of clothing lines.  Businesses like clothes, foods, customized merchandise have all been more prominent throughout the pandemic.
Some students like Navas started their own business. "I did start a small customizing t-shirt business with my mom," stated Navas. As a design student, Navas helps her mom by creating t-shirt designs while on-campus and sends them to her mom at home to execute them and put them on a t-shirt.
Overall, the pandemic has brought up and downs, but whether it be picking up a new hobby, starting a business, or participating in social activism, the Stevenson community has found a way to embrace the change.
Donate to Stevenson Villager
Your donation will support the student journalists of Stevenson University. Your contribution will allow us to purchase equipment and cover our annual website hosting costs.
About the Contributor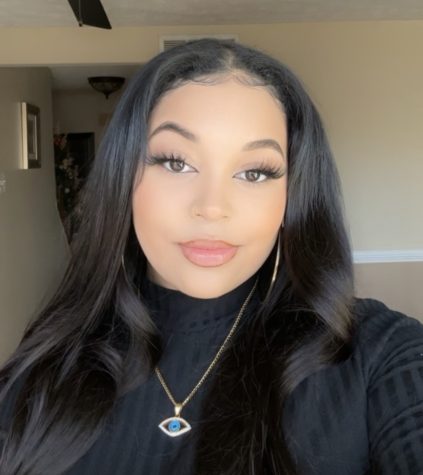 Leah Bayley-Hay, Editor-in-Chief
Leah has served as the Villager Editor-in-Chief for two full academic years. Leah is an English major from Howard County, Maryland, where she also was...