The spring semester means the beginning of recruitment weekend for Stevenson's two Greek organizations, but it looked a bit different this year. The Phi Mu and Phi Sigma Sigma sorority chapters on campus began their virtual recruitment week on Feb. 4, which ended on Sunday, Feb. 7.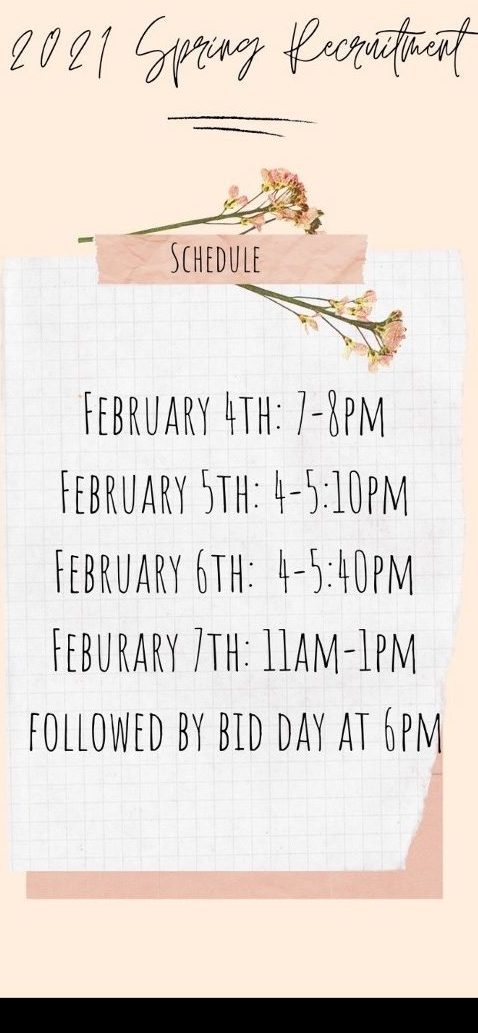 According to Izzy Torres, the president of the Phi Pi chapter of Phi Mu, recruitment is where a potential new member (PNM) can find their sisterhood and a place that helps them grow into the person they want to be. PNMs started their journey by filling out an interest form for the sororities in order to participate in recruitment week.
The weekend consisted of virtual meetings on each day that fit into three different rounds—sisterhood, philanthropy and preference. PNMs had one event to attend each day of recruitment, which was finished on Sunday with a bid. Torres said that she spent well over 18 hours on video chat during the weekend.
Keelyshea McGarry, a junior and chapter president of Phi Sigma Sigma, said that while recruitment was different from previous years, utilizing virtual platforms like BlueJeans made it easy to replicate a similar structure and allowed one-on-one conversations with PNMs.
McGarry also said that in addition to the events being held virtually, this was the first Panhellenic recruitment for the two sororities on campus. Through the Panhellenic recruitment process, PMNs were guided by recruitment counselors who support them as they navigate the process and make their final decisions. Torres added that they used Panhellenic recruitment to make the process fair for both chapters.
Bid day, the final day of recruitment where the sorority offers a spot to PNMs, was also held virtually. Once a PNM accepts a bid from a sorority, she may unofficially attend events until she becomes an initiated member. Torres said that they attend their own general meetings, events and spend time getting to know the current members before they are officially a sister.
Regardless, the process was successful as Phi Mu ended with 13 PNMs and Phi Sigma Sigma welcomed 15 PNMs into their sisterhood.
Torres said that the goal was to expand their organization. "With Phi Mu being a new chapter," Torres said, "we are still trying to really establish ourselves and we are definitely heading in the right direction after this past weekend."
Stevenson's Phi Mu sorority chapter was established in the spring of 2020, and the purpose of the sisterhood is to "provide personal and academic development, service to others, commitment to excellence and lifelong friendship through a shared tradition," according to PhiMu.org. It is a philanthropic entity that works with the Johns Hopkins Children's Hospital in Baltimore with the goal of giving back to others and the Children's Miracle Network hospital organizations.
Phi Sigma Sigma serves as an organization that promotes sisterhood and leadership, according to McGarry. The sorority helps women navigate their college experience, plan for their future and give back to their local and campus communities. McGarry added that Phi Sigma Sigma works to "engage our members in philanthropic activities and focus on igniting positive change while embracing individuality."
If students are interested in the Greek life Stevenson University has to offer, visit https://www.stevenson.edu/student-life/student-activities/ to learn more.