Whether you are staying up all night studying or just having a night in with your roommates, a good pizza can contribute greatly to the college experience. With the Slice App, all of your favorite local pizzerias are available right from your mobile device. The Slice App encourages users to order from locally owned, independent pizzerias as opposed to chains by offering exclusive discounts and coupons to the users of the Slice App (Slice).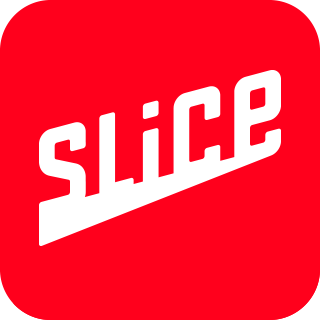 Slice is targeted towards a younger audience, such as college students, because its main goal is to allow quick and easy access to pizza at a very affordable price. An article from The New York Times stated that "for each order processed, Slice receives a $1.95 commission, or around 6 to 7 percent of order totals on average. In contrast, GrubHub charges up to 18 percent of the order to process online sales for its clients." Slice has seen a recent surge in popularity of about 15-20 percent a year due to its fees being significantly lower than competing food delivery apps.
To use the app, the first step is to download the Slice App from the App store and make an account. Once logged in, users can type in your address or zip code to receive a detailed list of local pizzerias, as well as their menus and any discounts that are available. The app also allows users to choose to place a delivery order or a pickup order.
Slice offers conveniences such as the ability to securely store a payment method, select favorite restaurants for quick access, and save past orders to reorder in the future with the tap of a button. When discussing the safety and security of the app, an article from CBS News by Chenda Ngak notes that "the service is incredibly secure. I spoke with Slice chief executive officer Scott Brady, who assured me the company uses the same encryption as major U.S. financial institutions."
With the COVID-19 pandemic ever present in people's lives, it is important to support local businesses and the local community. Slice is available on the App Store for all devices and is free to download.