The fashion industry was greatly impacted by the pandemic in more ways than one, and one particular aspect that was affected was the production of the fashion show. Fashion shows that had been in the works for months were either canceled or switched to remote viewing only for the safety of everyone involved. But as life begins to slowly return to normal, creative projects such as fashion shows, photoshoots and the like will once again be an in-person affair. 
Stevenson University's fashion programs feature fashion design and fashion merchandising students who work with experienced fashion professors to create a show every year that displays the works of art made by the students themselves. However, for the 2021 spring showcase, planning took a different approach. Professor Leah Aronhime, who runs the Fashion Show Production course at Stevenson, worked with students to create a fashion show that would work best under present circumstances.
When asked what some of the biggest changes were when hosting a fashion show during a pandemic, Professor Aronhime explained that instead of an in-person show, it was created in the form of a video documentary. Inspired by the Viktor & Rolf Haute Fall/Winter 2020 and 2021 Couture's digital fashion show, Aronhime and her students secured professional videographers to shoot the fashion show and construct it into a fashion documentary, displaying the fashion design seniors' collections in a way that will not only be entertaining but also safe.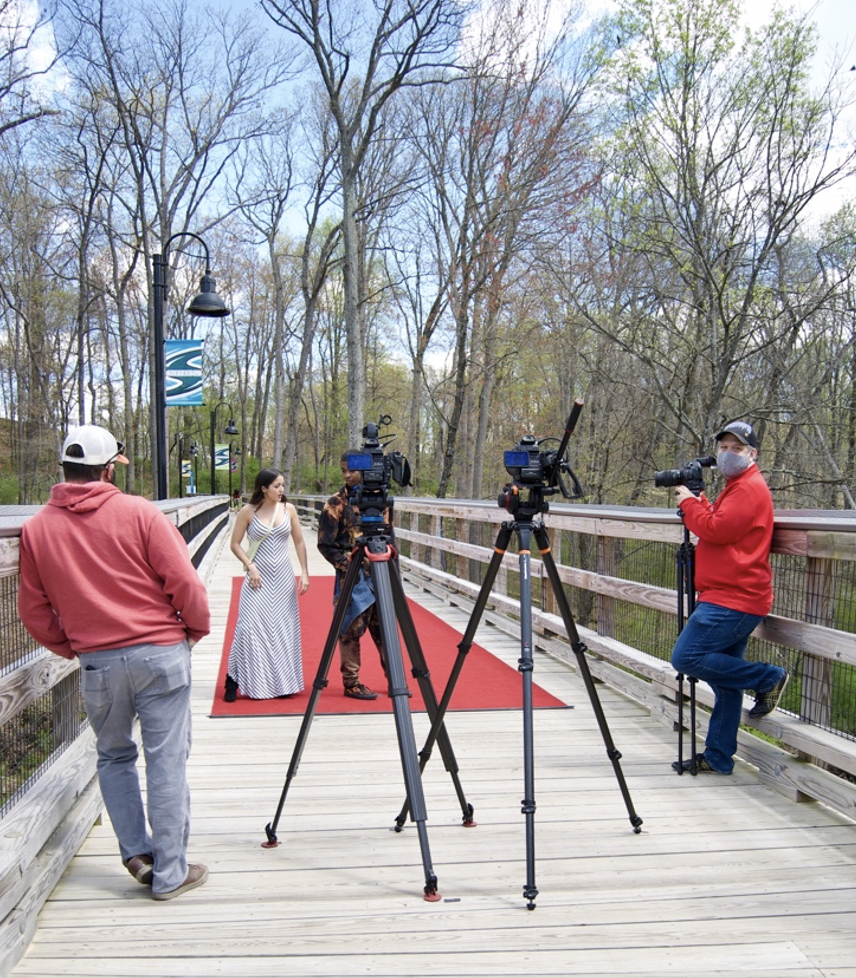 Stevenson's fashion show typically exhibits senior collections, as well as garments made by underclass students in their other studio courses. However, due to circumstances, this year the fashion show featured the graduating class only, whereby ten seniors showcased six unique looks per collection.
As is customary of professional fashion shows, there is typically a theme; this year's theme was "Trend Forecasting." Regarding the theme, Professor Aronhime said, "The seniors were to create collections with six looks each based on the theme of trend forecasting. Their collections should show in their own way what they think will be popular in the next two years in the fashion world while taking environmental and economic trends into consideration." 
Senior Chloe Almeida, one of 10 senior designers, created an elevated streetwear based off of sustainability and was heavily inspired by nature. The collection is made of organic and recycled fabrics, as well as repurposed second-hand clothing, that created a feel fantasy and utility.
– Edited by Emily Pellini