By: Darae Lyles
The excitement and joy of returning to school after the long absence of winter break were marred for some residents when they realized that certain items were missing from their bedrooms and common spaces.
Aishling Cavanaugh, junior history major, said that some of her items had been removed or stolen. "My candle, my cutting board, and reusable straws are gone."
The Resident Director of the apartments said the candle went against guidelines and was removed for that reason. But the cutting board and reusable straws remained a mystery since she said that her department did not remove those items.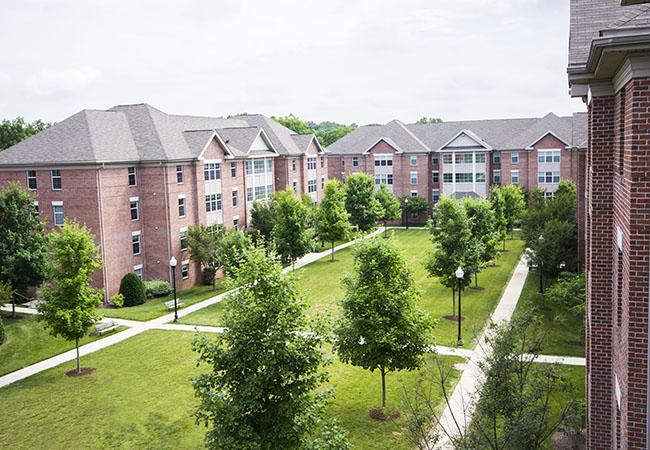 Aubrey Gerhardt, a Junior, said she feels safe while leaving campus during long breaks; however, she has never received a notice notifying her whether or not her room had passed inspection.
"We were like the first ones back [and we were] like did we pass," Gerhardt said. "But, there was (no notice) there. I was here all of January because I worked for admissions. A big break like that, over winter break; [and] we got nothing" said Gerhardt.
Carlos Bautista, a RA for two years, is assigned to Susquehanna Hall this semester. He says his job requires him to be "a representative of res-life."
"You're responsible for looking over the residence halls including rounds," he said.
"One of our roles as RAs is to do room checks during like spring break and stuff. We make sure there are no items that are prohibited. In terms of security, I know during spring break, we still have RDs on rounds… we also have spring break RAs who volunteer for that."
Bautista confirmed that during winter break we are "supposed to confiscate (banned) items. They [RD] will tell us when to confiscate items but it is based on the RD. We do room checks over breaks but it depends on what they say."
Bautista said that retrieving an item that has been removed requires soliciting "… an email from Leslie [Kintner] or your RD." The Villager reached out to Kintner however we received no comment.
According to "The Residential Guideline Handbook," "Residents will be notified of inspection issues within their living units and given time to rectify the situation." To ensure the complete safety of personal items over break, students should take home personal belongings over break or keep them in secure locations until they return to their apartments."
"The Guideline Handbook" also notes that when a student breaks policy, the first course of action is a verbal warning from the assistant director of residence life. After that, a written warning or a fine may be assessed. As the number of violations increases, so does the severity of the consequences.