YOUNG AND HUNGRY
Young No. 2 Ranked 2023 Stevenson women's lacrosse team hopes to build on national tournament success 
Winter break is over, and spring sports are getting geared up for the 2023 season. No other spring sports team is more excited to get going than women's lacrosse. 
They should be. The Mustangs are coming off an exciting and historical season. They finished with a 13-8 overall record with a 6-2 conference record, making it to the Mid-Atlantic Conference championship game and ultimately falling to York College 12-7.  
Senior defender and Prince Frederick, Maryland native Hannah Ash said that a lot of last season's success was driven by the motivation of the senior class. After nearly missing out on a Mid-Atlantic Conference championship in years prior, last year's senior class made one last valiant effort to win the MAC Conference.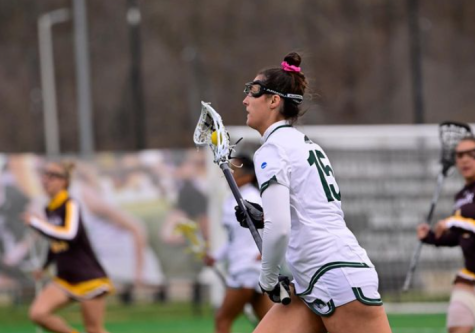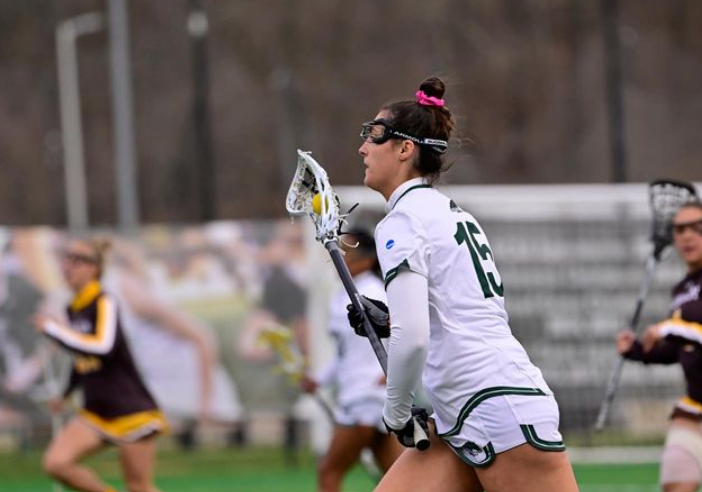 "They really wanted to make it [to the championship game] one more time, so this was really their last shot," Ash said. "Most of the starting lineup was all of the seniors who were at that [championship] game and ended up losing it. So, they wanted redemption and unfortunately, we lost, but it was really nice being able to help get them [back] there." 
Even though they fell just short of the MAC championship, their drive and devotion got the Mustangs a berth in the NCAA tournament, and they took home the first-ever NCAA tournament win in the program's history. That is a big deal, and the impact of that win is still felt today. The Mustangs will use that NCAA tournament win to motivate them throughout this season.  
"That game was really fun for everybody, whether you were on the field or on the sideline," said junior midfielder and West Deptford, New Jersey native Kara Yarusso. "You were excited to be there and there was good energy all around, so I think keeping that energy and working to get back to that point is a big goal that we have this year." 
So now the Mustangs are back for the new year but return without that senior class. Ranked by the MAC Preseason Coaches' Poll at No. 2 in the conference, a young and hungry lacrosse team takes over the reins. There are nine players in the upper class. Four of them are seniors. Fifteen players make up the lower class. There are seven first-year players. 
In addition, the Mustangs recruited three transfers in defenders Katherine Friedman (University of Montevallo) and Natalie storm (Mercyhurst University), and attacker Bailey Krahl (Shippensburg University). All will be making their Mustang debuts this season. 
 The first-year players have stood out in many ways, and Ash has taken early notice.  
"They showed up to every conditioning in the fall, every lift," Ash said about the first-year players, noting that none of the lifting sessions are mandatory. "They are willing to put in the work. They always ask the upper class questions. They are really going to work hard and they are going to be great." 
Yarusso and Ash have positive outlooks on this team's youth and believe that the team chemistry is already building up well, which means the team performance and overall potential will increase too. They both mentioned that team dinners, team meetings, and an escape room have helped build the current bond in Stevenson women's lacrosse.  
"Everyone is always together," Yarusso said. "There are no cliques. Everyone is talking to everyone, and I think a big part of that is there are a lot of new people. So, you need to learn more about everyone. 
Ash said the youth on the team is "great." 
"We do lack experience, but I think we can make up for that in practice and in games," Ash said. "I think the experience will come, but there is definitely a lot of talent and a lot of effort in this group. They are willing to work hard and put in the work which is priceless." 
Ash, a two-time All-MAC second-team selection, and Yarusso, a one-time All-MAC second-team selection with an honorable mention, will look to stand out in big ways this season. Their teammates chose them to be captains, and both are ready to anchor this young team in the right direction while making it an inclusive and equal group of lacrosse players. 
Emphasis on inclusiveness and equality.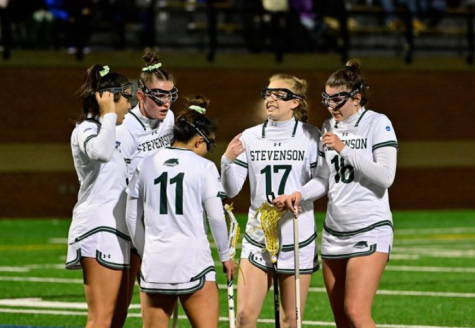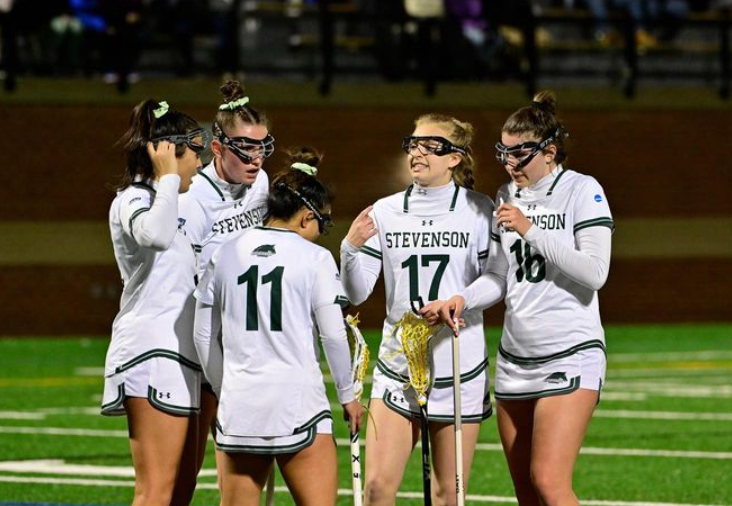 "We are not here to say that we are in charge of everyone," Yarusso said. "We want to be all together and all grouped together. Obviously, we need to push everyone to go hard. That is going to be a big thing for us this season because in order for us to succeed, we do need to work hard every day in practice, and we are going to have to step to another level than we have been to before." 
"I think we do have the respect of our teammates around us because we do like to include everyone," Ash said. "We get everyone's opinion before we have a say on something. We are not dictators." Ash also added that reading Jon Gordon's book The Hard Hat prepared her and Yarusso well for their roles as captains. According to Chiemelavic's Blog on Word Press, Gordon's book is a true story about George Boilardi's impact as a leader and teammate, and what can be learned about good leadership and setting an example for others to follow. 
The team has already done some team bonding through various activities including an escape room. However, their affiliation with the One Love Foundation, a non-profit group aiming to end relationship abuse, has and will continue to unite the team. During winter break, the team does a One Love challenge where players complete any physical activity of their choice, and in return they promote the message about healthy relationships while escaping unhealthy ones. 
"It is a big foundation, and it is really important to our coach," Yarusso said. "It is really exciting that we are able to back her up, support her, and do everything we can to support One Love." 
"It is something nice to have in the offseason that still gets us active and makes us want to run for something," Ash added. 
The Mustangs made 607 shots last season, outscored opponents 281-220 last season, and the 12.74 goals per game were ranked 6th in the MAC Conference. The team also had a .442 shot percentage. There is no doubt that offense has been a huge part of their game in the past, and that it will continue to be going forward.  
"Putting in those goals is important," Yarusso said. "We are not going to make every shot, but it is important that we are shooting often so that you get those opportunities in while you can." 
Ash made a reminder that while scoring is necessary to win, that defense cannot be neglected. 
"I think it is really important that [offense and defense] help out each other," she said. "I think it is 50/50. If offense loses the ball, they are still defending and if defense gets the ball, we are technically on the attack giving it to the shooters."  
Stevenson women's lacrosse compiled one incredible season last year, one to be remembered for a long time. However, they will look to make this upcoming season even more memorable and possibly take home the MAC championship that they have longed for.  
"[With] a lot of practice, a lot of doing the plays over and over again, I think eventually we will fine tune it and everything will look good," Yarusso said. 
The Mustangs take the field for the first time today as they play an exhibition game at 2 p.m. against Team Israel at Mustang Stadium. The first regular-season game is set for Feb. 11 at Salisbury. 
Donate to Stevenson Villager
Your donation will support the student journalists of Stevenson University. Your contribution will allow us to purchase equipment and cover our annual website hosting costs.
About the Contributor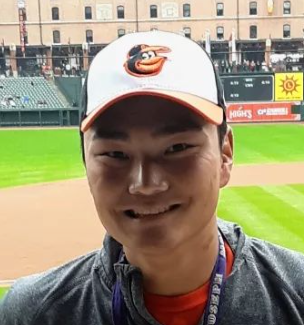 Grant DeVivo, Sports Editor
Grant is a senior from Westminster, Maryland. He served as the Villager's sports editor in 2022-23 after being on staff in 2021-22. He attended Mount St....