A CALL FOR CHANGE
Stevenson's The Mill Agency is collaborating with the Friends of Patterson Park to encourage use of the original name The Observatory  
Editor's Note: To avoid any misconceptions of bias in this article, it should be noted that the writers of this piece, Micah Ernest and Grant DeVivo, are active members of The Mill Agency.
A change is occurring at a beloved cornerstone in Baltimore City, and students from Stevenson University are spearheading the efforts.  
The Patterson Park Observatory was mislabeled for decades as "the Pagoda." Thanks to the help of SU students, that will be happening no more.
The Mill Agency is a student-led communication and design firm located in Stevenson's School of Design and taught by Dr. Leeanne Bell McManus. Students collaborate with real-world organizations to meet clients' needs and apply various skills. This year, The Mill Agency is working with the Friends of Patterson Park to give people a fresh perspective on the Observatory and emphasize the importance of using the original name.
The Mill Agency received a grant from PNC Bank to help make this project possible. Students took a day to travel to Baltimore city and experience the community firsthand by visiting The Observatory in Patterson Park, neighborhood staple BMORE LICKS, and the Friends of Patterson Park headquarters to meet with Jennifer Robinson, the organization's executive director.  
Amanda Hostalka, the dean of Stevenson's School of Design, is all in on The Mill Agency's efforts with Friends of Patterson Park, even if it's a "daunting task." 
"Change is possible," she said. "When people have the chance to learn and expand their thinking on the subject, they'll carry that knowledge forward with them and into the next generation. The time for the 'Pagoda' has passed. The Observatory is, once again, the future." 
Still, the past weighs heavily on those who love the park. 
The Observatory at Patterson Park was designed in 1890 by Charles H. Latrobe, the superintendent of parks for Baltimore. It was built a year later, in 1891, and still stands strong today as one of Patterson Park's most recognizable landmarks. In August 1891, the Baltimore Sun wrote that the Observatory was built to turn Patterson Park into a "still more beautiful spot than it ever has been." It offers a view of the Patapsco River to Seven-Foot knoll, which includes Sparrow's Point, Fort Carroll, Fort McHenry, and the shipping in the harbor.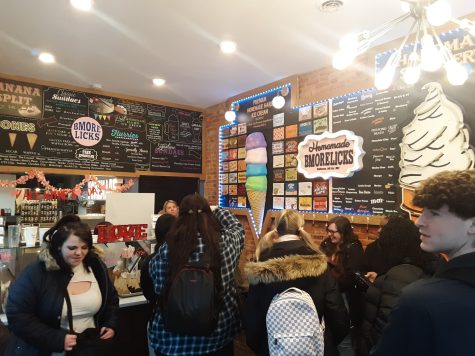 The Observatory is commonly referred to as "the Pagoda." Traditionally, a pagoda is a sacred tower that serves cultural and religious purposes for Buddhists and other cultures originating in Asia. The word "pagoda" stems from the stupas of ancient Nepal and shares a stupa's purpose as a reliquary or a place to store holy relics.  
The issue of the Observatory being referred to as a "pagoda" has continued to grow in recent years. The Observatory is referenced as a "pagoda" on almost everything you can find related to the historical tower, from posters to street signs to even Patterson Park's website. 
Baltimore Asian Resistance in Solidarity's (BARS) Tevis Tsai said that Patterson Park's Observatory was not meant to serve as a religious reliquary but as an attraction for visitors to observe the landscape of Baltimore city.  
"Its construction clearly wasn't meant to serve Asian-Americans in Baltimore," Tsai said. "It was meant to cater to what white Baltimoreans found cute or charming from the culture it was pulled from." 
Friends of Patterson Park have always had those same intentions for the Observatory, allowing the space and the building to be culturally equal for all visitors who gaze at its beauty. They are now making strong efforts to bring awareness to the issue with the Observatory's misused nickname.  
"One of our very explicit roles is trying to create a space that is welcoming and supportive of different park users and different groups that want to feel ownership of the space," Robinson said. "As a public park, it is important that all park users can find their way of connecting."  
One of Robinson's goals is to be constantly connecting with the park users and finding ways for the park to support them. She wants communities to use the Observatory and Patterson Park to connect within their own group and also share their culture with other outside groups. 
 Hostalka added that there is "no group better suited to wrestle with this sticky problem than The Mill Agency." 
"As students majoring in communication, design, and marketing, they possess the ability to conduct research, gain insights from stakeholders, and identify and execute their strategies to influence the various audience around the park and surrounding communities," Hostalka said.  
"I'm confident their work will make a difference for the Friends of Patterson Park and their constituencies. I also think this work has the potential to foster lasting change among a younger generation and they are well-equipped to communicate effectively with this audience." 
Donate to Stevenson Villager
Your donation will support the student journalists of Stevenson University. Your contribution will allow us to purchase equipment and cover our annual website hosting costs.
About the Contributor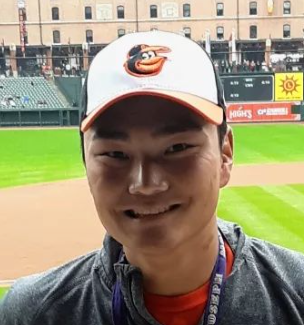 Grant DeVivo, Sports Editor
Grant is a senior from Westminster, Maryland. He served as the Villager's sports editor in 2022-23 after being on staff in 2021-22. He attended Mount St....