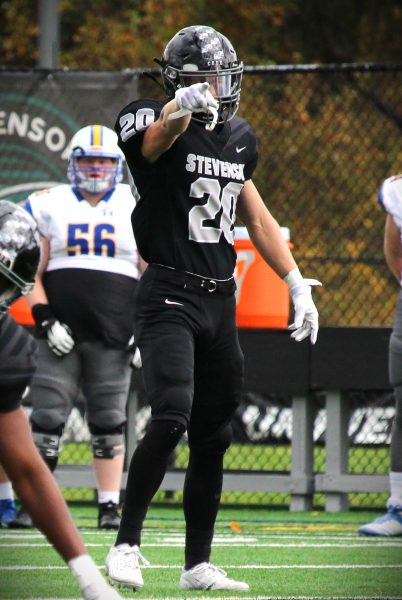 The Stevenson football team (6-1, 5-1 MAC) came out strong in the 2023 homecoming game against Misericordia (2-5, 2-4 MAC). With 3 interceptions for 80 return yards and 351 yards of total offense, the Mustangs thrilled the nearly 3000 fans that filled Mustang Stadium, ending the game with a 33-21 win.  
The offensive name of the day was Louis Clouser, who dominated the rushing game with 147 yards on 43 attempts. His carries broke the Stevenson record for single game rushing attempts, previously set at 32 in 2012. Also contributing 31 receiving yards and 3 touchdowns, Clouser was a key figure in the SU offense. His final touchdown with 14:55 left in the game put the Mustangs up 27-21, which was a lead they would not lose.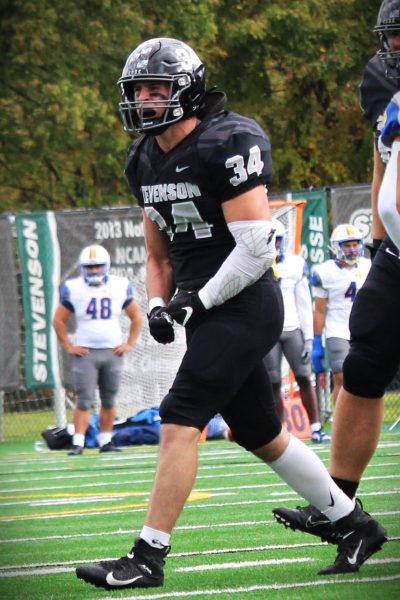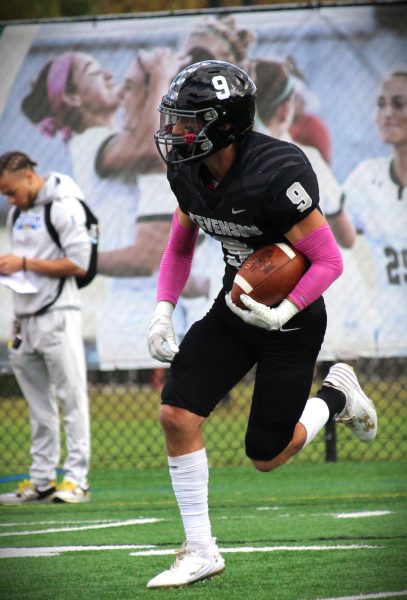 On defense, Gavin Shields controlled the Misericordia offense with 7 total tackles and 2 passes broken up. Anthony Lembo and Daniel Johnson also added 5 total tackles each. Jacob Baytoff added an interception during the second quarter, running the ball back for a 15-yard SU gain. Justin Rutkowski also racked up 2 key interceptions, including a pick-6 in the fourth quarter to extend Stevenson's lead to 33-21, where they would stay for the remainder of the game. His second interception with 3:17 remaining sealed the Mustang win. 
With over four times as many rushing yards as the Misericordia offense, SU's strong offense helped better their record to 6-1 (5-1 MAC). The Mustangs play again at noon, Oct. 28 in Doylestown, Pennsylvania against Delaware Valley University.