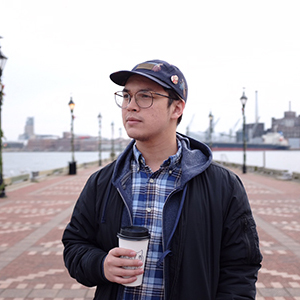 Superhero shows and movies have been spreading like wildfire recently. These films and TV shows range from the very popular Marvel Cinematic Universe (MCU), known for the Avengers movies, to the long-running series of movies in the DC Universe Animated Original Movies.
When developing a story, conflict is key. In superhero stories, conflict usually arises between the protagonist and the antagonist, between the good and the evil, between the hero and the villain.
Captain America fights a war against Red Skull, the leader of Hydra. Batman works to stop the Joker and his many nasty plots.
As more superheroes movies and shows rise from Hollywood, there is an evolution in how their counterparts are written.
In "Captain America: Civil War," Helmut Zemo sows seeds of conflict within Captain America's team of superheroes. Helmut devised this plan with the intention of destroying superheroes from the inside out.
So how is this plot any different from a good guy fighting a bad guy? The evolution in Helmut's character as a villain rests with his motive.
In a previous MCU movie, the Avengers fought a battle against a deadly robot called Ultron. This battle caused much collateral damage, and caught in the aftermath was Helmut. Seeing the destructive powers that superheroes have, Helmut decides to take matters in his own hands.
Superhero stories have grown to a point where there may not be a clear good or evil. In fact, these movies and shows are written to convince the audience that heroes and villains are people too.
In the documentary "The Masters of Comic Book Art," famous comic book artist, writer and editor, Jack Kirby, spoke about how he needed to change the way he developed characters. Kirby said, "My stories are people stories, and there are elements in my stories that are very very real…"
In "Batman: Under the Red Hood," Batman is faced with a mysterious villain who has a personal vendetta against him. This new villain is revealed to be a previous Robin, Jason Todd, who has returned from the dead mentally damaged and very angry with the fact that Batman never avenged his death.
Todd's human emotions get the better of him. Despite his upbringing as a sidekick and a hero, he becomes an anti-hero who closely borders a villain.
With the superhero movies and TV shows proliferating, do not expect a black and white storyline. It would be well to understand that a hero fighting a villain does not necessarily mean good versus evil.