On October 25, 2020, Stevenson University's former Assistant to the Athletic Director and Director of Physical Education, Dick Watts, passed away at the age of 92 due to heart disease.
Watts' impact on Stevenson can be seen on campus, with his name embroidering the Owings Mills Gym and the Athletic Hall of Fame, which he was inducted into in 2014, and was named after him in 2015. Watts could be considered one of the greatest figures in Stevenson athletics.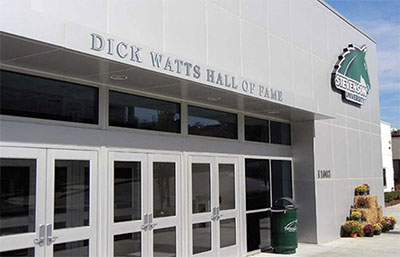 Having been around athletics all of his life, Watts began dipping his toes into baseball, football, and lacrosse as a player. Lacrosse in particular was a calling for Watts as he was recruited to play at Johns Hopkins University. After college, Watts became a teacher at Friends School in Baltimore, coaching wrestling, football, and boy's lacrosse.
In 1971, Watts became UMBC's athletic director and head coach for the men's lacrosse team, which won 178 games during his reign including a Division II national championship in 1980. Watts would build up UMBC's athletic program before coming to Stevenson University's former name, Villa Julie College, in 1988.
Having built the physical education department at Villa Julie, Watts helped bring intramurals and team sports to the university, assisting with the acceptance into Division III NCAA sports in 1994.
According to a Stevenson University news release, Watts "was the force behind our many 'firsts'—our first field, our first scoreboard, our first teams. Without Dick Watts, to have the program we have today with 700 varsity athletes and 200 club sport athletes, would not have been possible," said Stevenson Director of Athletics Brett Adams.
In addition to creating sports at Stevenson, Dick Watts was someone who was loved by many, and displayed compassion beyond comparison. Watts was described as a gentleman, a gracious mentor, and a good father.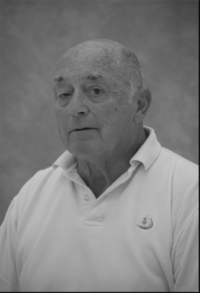 Stevenson Athletics Academic Coach and long-time friend of Watts, Chip Rouse, spoke of him highly. "He will be missed because of all he accomplished," Rouse explained. "But he will be missed because he was such a great man." Watts used compassion and understanding to connect with people on a level higher than just friendship, but family.
Family first is a term that describes the core of Watts' character. He was the type of friend who treated everyone like family, and was always there for those who needed him. Watts was a jovial and selfless optimist who had others' best interests in mind at all times. Watts' wife and two sons were also a huge part of his life, as well as his faith.
While Watts should be remembered for his tremendous character, he should also be revered for his efforts in building Stevenson University and its athletic program. Those interested in learning more about Dick Watts, can find more information at https://www.baltimoresun.com/sports/college/lacrosse/bs-sp-ob-dick-watts-20201027-5qhh4glpenatpgphakfpgidec4-story.html.