Since 1947, Stevenson University has been celebrating Founder's Day each year on Oct. 1 with a variety of activities including an annual talent show, Stevenson's Got Talent.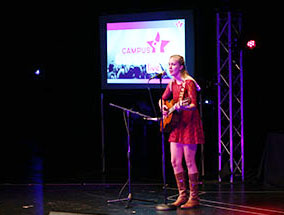 Students have showcased their talents in the Founder's Day Talent Show, starting in 2009. Mustang Activities and Programming (MAP) is in charge of the talent show. A panel of judges assembled by MAP helps to decide who will advance from the auditions to the talent show. This year's auditions will be held on Oct. 1 with the talent show to be held the following day.
The doors will open at 6:30 p.m. on Monday, Oct. 2, in the Inscape Theatre on the Greenspring campus for the show. The talent show will begin at 7 p.m.
The Campus Superstar Live program will host the talent show for the second year in a row.  Campus Superstar Live, a traveling production company, will also help to judge the auditions and film the talent show.
"Guests who attend are invited to download the Campus Superstar app to their smartphones (free of charge). Within this app they have the ability to vote for who they think has delivered the best 'on-the-night' performance," Campus Superstar Live explained. The app allows students to be engaged in the show as they watch the performances and vote for the winner.
All acts are welcome, and students are encouraged to audition for the talent show. Each year a variety of talents are featured including musicians, singers, dancers, and acts involving spoken word and monologues.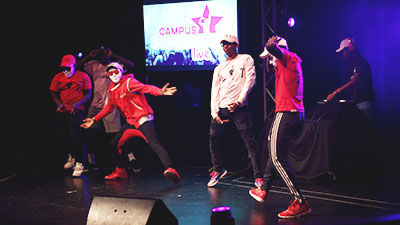 No talent will go unnoticed or unrewarded, and it wouldn't be a talent show without a grand prize at the end.  The third place winner will receive a prize of $100, the second place winner will receive $250, and the first place winner will receive $500.
Eddie Bennett, a business communication major who graduated in May, 2017, won the talent show last year with his spoken word act that wowed the audience and won him first place.
MAP is always looking to grow its events. With last year's competition having close to ten talents showcased, MAP hopes the event will draw a larger crowd in 2017.
Tickets for the talent show go on sale Sept. 25 at The Rock, The Green Zone, and the front desk in the MAC. Admission is free of charge for all students. MAP encourages all to come and cheer on their fellow classmates. Every vote counts.