Winterim courses offer opportunity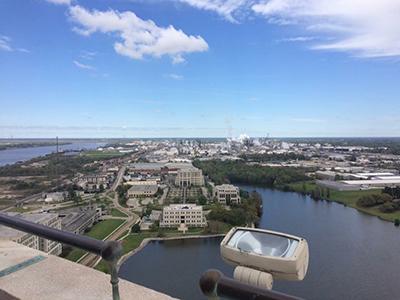 Stevenson University is offering new Winterim courses on campus, off campus, domestically and internationally for students who are interested and want to utilize their free time over the winter break.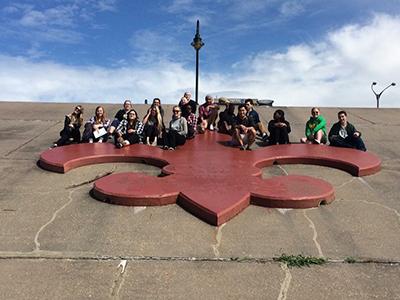 Winterim courses are accelerated courses offered to students at reduced costs, on campus and off campus in January. There are currently 11 on-campus courses designed to fulfill program SEE requirements, along with seven travel courses to Ecuador, Arizona, Louisiana and Texas.
Registration for on-campus Winterim courses will remain open from mid-October until Dec. 22. Details about the Winterim travel courses are currently available online.
"You want to keep in mind that you are doing the same amount of work, but in much less time," said Erica Gryctz, associate registrar, explaining the demands of the January courses.
She describes Winterim classes as great opportunities for students to take interesting courses that may not be offered during the fall or spring semesters.  For students who travel, Winterim could present a once-in-a-lifetime experience. Students who stay on campus and take courses may use the time to potentially help them graduate a semester early, or graduate on time if they have fallen behind.
The courses run from Jan. 2 to Jan. 21, Monday through Thursday, on Owings Mills and Owings Mills North in biology, english, forensic science, history, management and sociology.
Nate Brown, an adjunct English professor who taught a Winterim course on campus, said,"It feels more collaborative in Winterim, like you all working towards the same goal, which is fun." He thinks students get to know the professor and the material quicker since the class is three hours long and discussion-based.
Brown believes that literature gives students the best way to learn how to pass judgment using critical language in any job setting. Students get to learn how writers reflect on current events, concerns and the world in which they live.
TRAVEL OPPORTUNITIES
Travel courses allow students to travel domestically and internationally for two to three weeks depending on the program, with one or more professors and other students. All majors are welcome. The Registrar's Office suggests that students considering a travel course discuss the choice with their advisor to see how it would fit in their schedule.
Two Winterim travel courses will take place in Quito, Ecuador, in chemistry and education. A history course will travel to Arizona. An information systems course and a management course will be held in Louisiana, and an art course and a philosophy course will be offered in Texas. Interested students should contact the Office of International and Off-Campus Study for information about the dates and details for travel courses.
"What makes it unique is we are teaching them what they need to know, basic skills that you don't get in other classes," said Arthur Fifer, an assistant information systems professor, who will take another group of students to New Orleans, Louisiana, this winter to help people whose communities were damaged by Hurricane Harvey.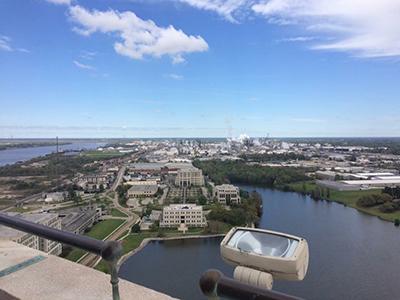 "I grew a new heart, or at least a different heart," Fifer said. "I continue to go because I have seen hundreds of students grow new hearts. It's why I keep doing it. It's why we keep doing it. It's why it's important," he explained.
The Winterim travel course that Fifer will teach this winter will give students opportunities to get hands-on experiences in hardware, software, electrical wiring, replacing and recycling computers. Students will have real world experiences with customers and may build special relationships with people in Louisiana.
TRAVEL EXPENSES
Travel courses require all students to pay additional travel expenses or specific course-related fees. Students may be eligible for scholarships or take federal or private loans to fund travel expenses.
Full-time students who want to take on-campus Winterim courses are required to pay the $195 flat fee if the number of credits they are taking in fall 2017 plus the number of credits in Winterim 2018 add up to 18 credits or less. An overload fee of $425 per credit will be charged along with the $195 flat fee if the total credits exceed 18.
Part-time students who wish to take on-campus Winterim courses are required to pay the $195 flat fee with the regular tuition rate of $835 per credit with part-time fees, which adds up to $2775.
Taking a Winterim course will not make a fall 2017 part-time student a full-time student. Winterim courses will not affect a student's spring 2018 full-time status. One must take at least 12 credits to be considered a full time student.
Housing is available to students for $49 per week in residence halls. Students have to submit a break exception by Nov. 1.
Select Winterim 2018 Travel Course application deadlines have been extended to Wednesday, Nov. 1.

Leave a Comment
Donate to Stevenson Villager
Your donation will support the student journalists of Stevenson University. Your contribution will allow us to purchase equipment and cover our annual website hosting costs.