The Stevenson University Wellness Center, located within the Caves Sports and Wellness Center, is much more than just a place for students to go to when they are feeling sick during the winter.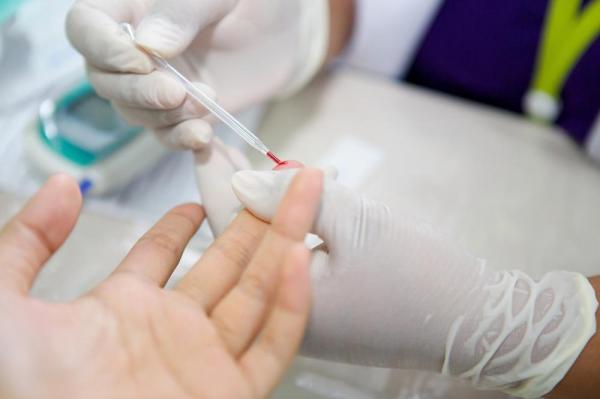 Along with a certified physician, the wellness center's team includes a licensed and professional counselor, a psychologist, a psychiatrist, two nurse practitioners, and several counseling interns, according to the university's website.
The wellness center offers primary care services by appointment with either the university's physician or nurse practitioners when students are feeling sick and under-the-weather. The wellness center staff treats issues like cold and flu symptoms and upset stomachs, but also offers free HIV tests and $5 tuberculosis tests during specific times throughout the semester. The center also provides informational brochures and videos that discuss different health issues.
According to the wellness center page, students are not required to have health insurance for a visit, and all fees associated with a student's wellness center visit is directly billed to their student account so there are no out-of-pocket costs.
The wellness center is known for providing excellent healthcare services, but most students don't know that the center also provides counseling services for those students that need a little extra help during the semester. Talking to one of the center's mental health counselors or psychologists allows students to work on and look into issues that may possibly be interfering with their daily success and happiness. The center's counselors can assist with everything from anxiety, depression, stress, adjustment to college issues, troubled relationships, test anxiety, substance use, sexual assault, identity issues, self-esteem issues, and more.
All counseling is completely confidential and free for students. Counselors will determine if the student's needs are met by the wellness center, and if not, students are offered a list of community resources that would better fit their needs.
Along with individual counseling, the wellness center offers confidential group therapy on an as-needed basis. Some groups that the center offers include eating disorder recovery, women's issues, and coping with anxiety.
The wellness center is located on the Owings Mills campus on the upper floor of the Caves Sports and Wellness Center. The center is open Monday through Friday from 9 a.m. to 5 p.m. with extended hours on Tuesdays and Wednesdays until 7 p.m. Students can contact the wellness center staff by calling 443-352-4200 or by walk-in.