With summertime approaching, college students are looking to find the best ways to experience summer without breaking the wallet. It's difficult to find good deals for travel, but there are a variety of resources that make the hassle a little easier.
TravelZoo is a website designed to find users the best deal with the most convenience. To use the site, visitors need to register for a free account. Users will then start receiving weekly emails on current deals, ranging from trips to the other side of the world, to activities for local cities and transportation. TravelZoo's website says it draws information from nearly 2,000 travel websites to ensure that each deal posted is accurate. There is also an app visitors can download for their phone that allows them to easily search for deals.
A similar website that also has great deals is Groupon, an resource that allows users to search for vacations in any desired location and offers great deals. For instance, you can book an all-inclusive round-trip ticket to Mexico for as low as $700.
There are, however, many inexpensive activities in the area that will ensure that you have an exciting summer.
Maryland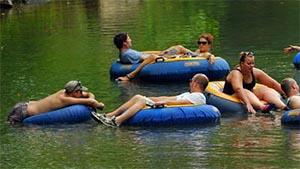 There are many ways to cool off during the summer, but none of them are as adventurous as water tubing. There are water tubing locations all over the state, such as Gunpowder Falls State Park, Deer Creek and Patapsco State Park. Tube rentals typically cost around $25 for the entire day, but guests can also purchase an inexpensive tube from Dick's Sporting Goods or Wal-Mart. Most of these locations also have other activities available, like biking and fishing.
Washington, D.C.
Planning a trip to Washington, D.C. is simple and cost-effective. There are seventeen different Smithsonian Museums in D.C., all of which are free. Visitors can easily travel to and from each museum on foot or by the metro. The museums range from the National Air and Space Museum to the Museum of Natural History. The artifacts on display are very informative and allow visitors to have fun while learning.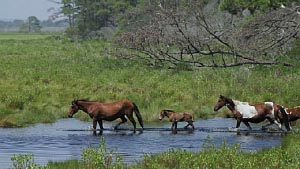 Virginia
The Chincoteague National Wildlife Refuge offers more than 14,000 acres of beaches. Visitors can fish or lay out in the sun for free. Those looking for a little more action can go to James River Park in Richmond, Va. This spot is perfect for canoeing, kayaking, jogging, swimming, hiking, rock climbing, fishing, boating, sun bathing and bird watching.
Delaware
Delaware has many beaches that are often frequented by east coast travelers, but one that is often overlooked is Fenwick Island. Fenwick's website describes the park as home to beautiful beaches where visitors can relax on the sand or take a swim in the water. The state park even has a designated area for surfing and surf fishing. The inexpensive parking fee of $5 to $10 makes this day trip perfect for a college student on a budget.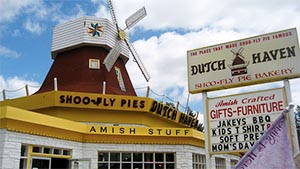 Pennsylvania
Lancaster, Pa., famous for its Amish residents, is an ideal place for college students seeking new culture and scenery. Visitors can go to the many farmers' markets in Lancaster, see the historic covered bridges and even speak to the Amish locals who are usually thrilled to educate visitors about their culture. One famous attraction is Dutch Haven, which sells unique furniture, gifts and crafts. TIME Magazine even called Dutch Haven's shoofly pie one of the best in the country.
New Jersey
Located in Point Pleasant Beach, Jenkinson's Boardwalk sits on a beautiful white sand beach that visitors can enjoy for free. Fun New Jersey says that the boardwalk is also filled with games, rides and aquarium with a variety of different fish. With free weekly events and multiple festivals each year, Jenkinson's Boardwalk is the perfect place for college students to feel like a child again.
New York
New York City is full of interesting museums and iconic sightseeing spots. There are a variety of free museums in the city. The Bronx Museum of the Arts is full of art pieces, ranging from contemporary to historical work. The museum at the Fashion Institute of Technology, located in downtown Manhattan, is the only city museum dedicated solely to fashion. With multiple exhibits and fashion lectures throughout the year, this is a great museum to visit since admission is always free. In addition, the historic 9/11 Memorial and the views of the Statue of Liberty are sightseeing moments students should not miss.
Overall, students can enjoy an exciting summer without spending an exuberant amount of money. Be sure to use the variety of resources and apps available to find great deals and other free activities.