Disney has brought back the fantasy, drama and action in "The Jungle Book," along with all of the original characters and plot.
The original 1967 film was an animated musical comedy. The storyline of the new film is the same, but the 2016 Jungle Book has many more special effects, and the main star of the film, Mowgli, is played by Neel Sethi, a real actor.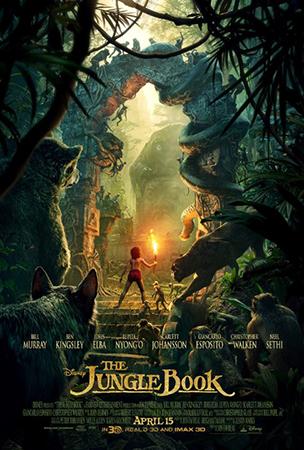 His character is a young boy who has been raised by a pack of wolves in the jungle and embarks on a journey of self-discovery. Living in the jungle is all he knows and all he can remember, even though he is still considered a young boy.
Directed by Jon Favreau, "The Jungle Book" was written by Justin Marks and produced by Disney. Filming in Los Angeles took two years, and the special effects show the painstaking work of the creative team.
All of our favorite characters from the original film are back, including the giant monkey named King Louie, voice by Christopher Walken, and Baloo, the giant loveable bear, voice by Bill Murray.
All of these characters are very accepting of Mowgli, considering him one of their own, but there is one character who doesn't feel the same way, the tiger Shere Khan, voiced by Idris Elba. Mowgli learns that the tiger's injured eye came from a human, and thus the conflict begins. This creates amazing suspense for all viewers during the film.
This movie is not the sing-along "Jungle Book" from 1967, though some songs will be familiar, including "The Bear Necessities," sung by Baloo, as well as "I Wanna Be Like You." The film is incredibly well made with impressive special effects. The setting of the story is the jungle, but viewers will see special effects used on every animal with high tech filmmaking.
While this film will bring back some childhood memories from the earlier animation, it is a more sophisticated film that will attract all ages. For nearly a month, the film has topped the box office, bringing in close to $700 million worldwide. Ben Kingsley, Scarlett Johansson and Lupito Nyong'o also star in the movie.