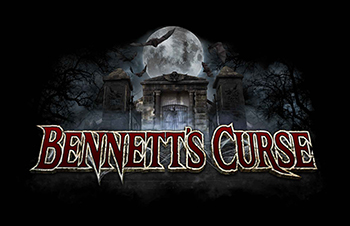 With Halloween approaching, it is the perfect time to start planning festivities for the holiday. Below are some suggestions of haunted attractions that could give anyone a good scare.
Located in Baltimore, Md., about 30 minutes away from Stevenson, Bennett's Curse Haunted House is a nationally known Halloween attraction and the largest haunted house in the Mid-Atlantic, according to its website. The 40,000-square-foot facility is comprised of four different houses, including the Underworld Haunted House, Inferno 3D, Legends of Halloween and the all-new Ravenbrook Asylum. Bennett's Curse is an immersive journey through the world of Halloween with a terrifying twist at every turn. General admission, which includes admission to all four haunted houses, is $35 per person.
Wicked Woods in Glen Burnie, Md., also 30 minutes away from Stevenson, includes two haunted trails through a dark forest. This Halloween attraction takes guests on a thrilling adventure through Edals Valley Asylum and Syngaro's Sinister Circus. Ticket prices vary per attraction.
Cox's Point Haunted Mansion is the oldest non-profit haunted attraction in the country, as stated in its website. The mansion is a Halloween tradition located 35 minutes away from Stevenson in Essex, Md. General admission is $10 per person.
Located in Laurel, Md., about 40 minutes away from Stevenson, Laurel's House of Horror and Escape Room is built inside an abandoned movie theater and includes four distinctly themed areas: Industrial Warehouse, Carnevil of Madness, The Unknown and the new creepy town Georgetown Alley. The attraction also features three escape rooms: Escape the Movies, Nightmare at the Movies and the limited-time Zombie Apocalypse, where guests' minds and fears are challenged. Tickets vary per attraction.
The Nevermore Haunt is a new attraction that opened up in Old Town, Baltimore, and is set in a long-vacant East Baltimore department store, according to The Baltimore Sun. The attraction's theme revolves around the history of late 19th century Baltimore and aims to not only terrify but also entertain their guests.
The Nevermore Haunt also provides a packaged deal for discounted food and drinks at select restaurants and bars in the historic Fells Point area. Tickets for this attraction also includes a promotion for the Charm City Clue Room, a fun and friendly escape room made for friends, family or even colleagues.